When I started out to make a valentine kit this year, I was picturing soft pinks and maybe some other pastels mixed in - but nothing seemed to suit me. These colors just POPPED and a kit was born! The colors and name of the kit took on a playfulness that helped me create a kit perfect for our young little sweeties - but it is equally good for the pre-teens and teens. The colors ended up being so fresh and fun that I know I'll be scrapping more than just Valentine pages myself!
Included:
12 pattered papers
5 wrinkled solid papers with a fun fabric look
1 sequin overlay (12x12 inches)
4 basic embroidery elements (large heart frame/cluster, bow, swirly hart, and patch)
2 embroidery and sequin hearts
1 length of gathered pale pink eyelet
1 LARGE square edged in pale pink eyelet
1 line of stitching
1 torn frame
3 strands of beads
3 pieces of hardware (heart brad, heart eyelet, and staple with heart bead)
3 glitter swirls
1 glitter swirl frame
2 small flower accents
5 narrow pink ribbon elements (straight, knot, two bows, and tied wrap)
5 purple ricrac elements (straight, knot, bow, double knot, and wrap)
Complete Glitter alpha - including numbers and punctuation
Available at:
Digitals
Divine Digital
Additional Previews
Papers: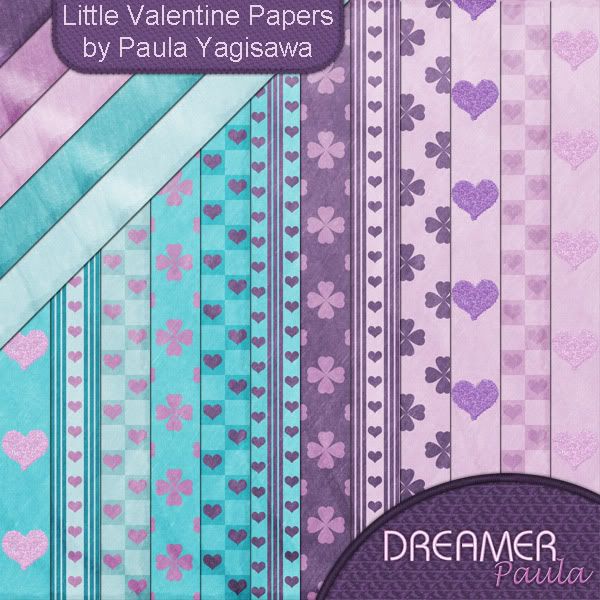 Embroidery: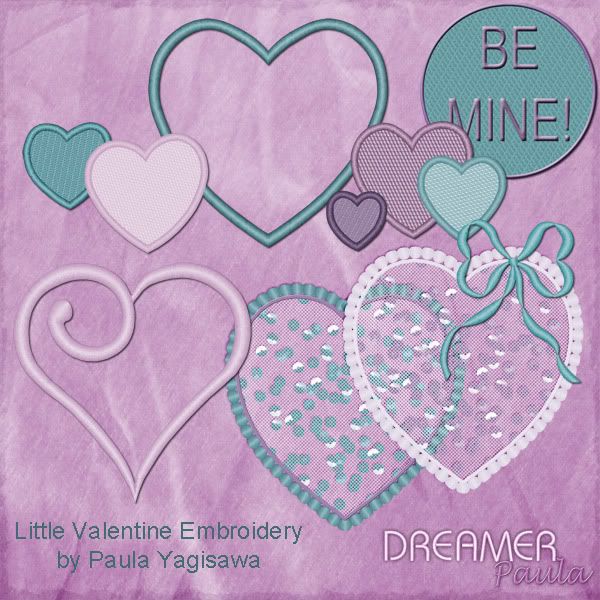 Elements: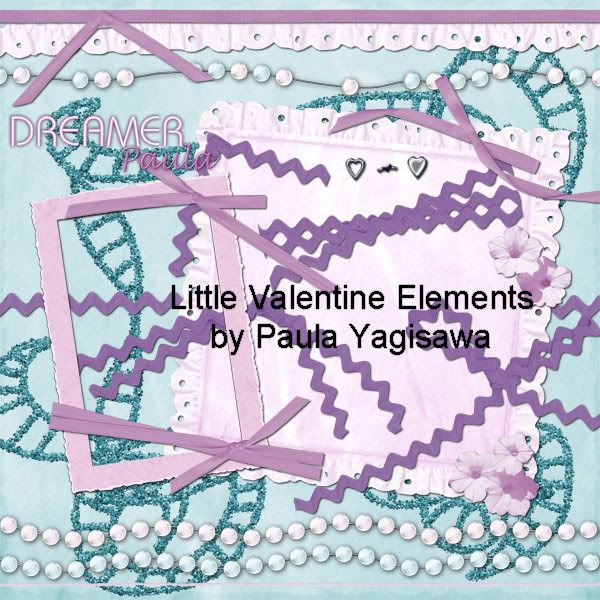 Sample layouts by Beverly: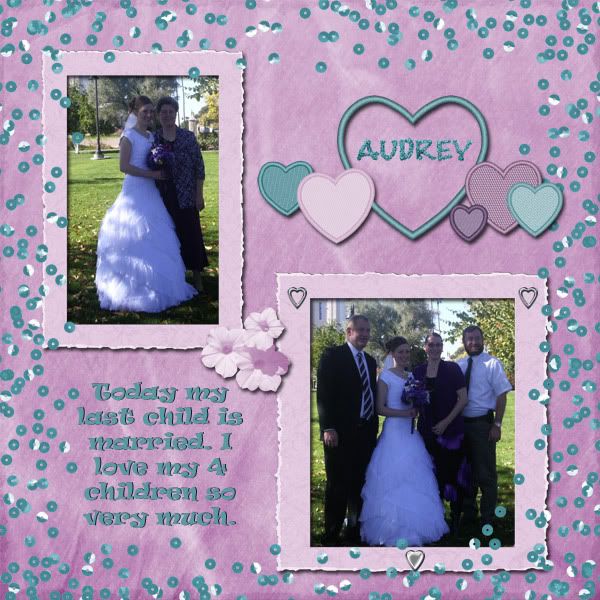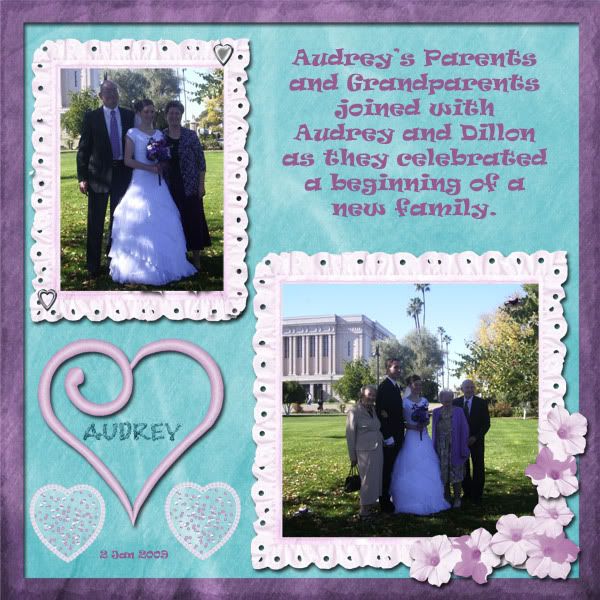 If you love this kit, then don't miss the companion kit!
My Valentine