Available ONLY at
Digitals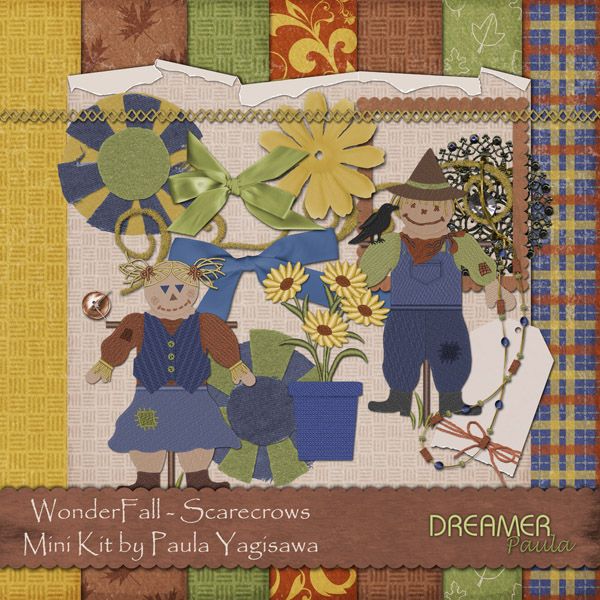 Autumn is such a wonderful time of the year that I just couldn't resist making a series of Wonder-Fall mini kits. This is the first, but be watching each week of November 2011 for more fun kits that will all work together. One of the really fun parts of fall is seeing all the cute scarecrows that people make and display; this mini features a girl and a boy embroidered scarecrow element along with other kit elements and papers designed to show off your wonderful or "Wonder Fall" photos!
Also included is a bonus template created by my friend Monica. I just love the creativity of her templates and I hope you like it too!
Included:
7 Papers
1 strand of beads
1 button
1 embroidered flower
2 embroidered scarecrows
1 frame
1 length of stitching
2 denim & felt circles
1 frame
1 decorated tag
1 metal medalian
1 green ribbon (fits a corner of a photo or frame)
1 blue twill bow
1 glitter swirl border
1 torn paper
1 template
*** All of my kits, elements, and templates are now S4H friendly!
Additional Previews: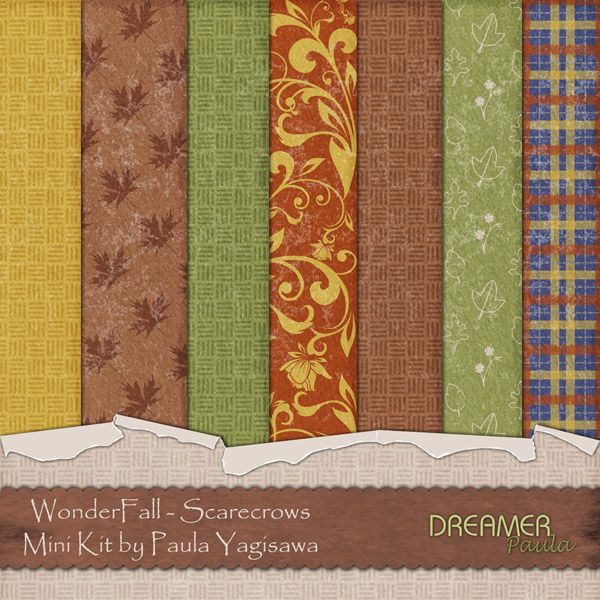 Inspiration Layout!