Available at
Digitals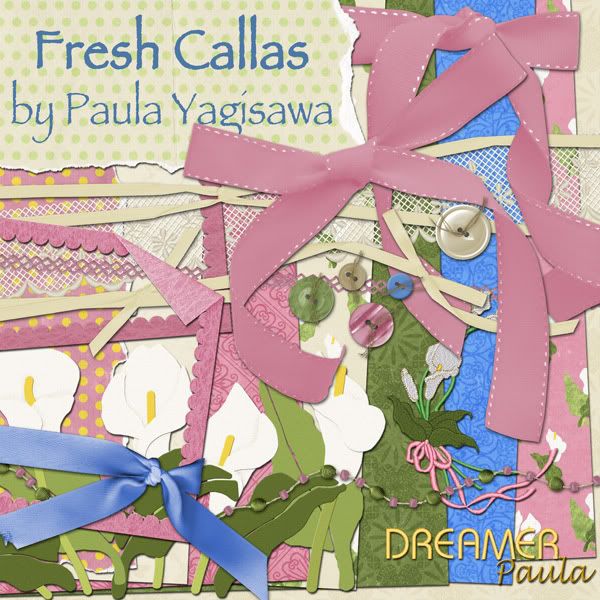 What could be more elegant and beautiful than Calla Lilies? I have a very good friend named Calla, and I took inspiration from her for this beautiful kit. I've teamed it with fresh colors that are perfect for spring and/or Easter.
* The embroidery and paper pieced items are a remake from a kit I put out a couple years ago. They are freshened and everything else is new!
Included:
19 papers
5 buttons with frayed button stitching
1 length of stitching
1 length of embroidered lace
3 embroidery elements (all Calla Lilies)
5 paper pieced Calla designs (one with five lilies, one with two lilies, and three with single lilies)
2 beaded elements
2 frames (one flat and one folded)
2 blue "twill tape" ribbon elements
7 cream, narrow satin ribbon elements
6 pink, stitched ribbon elements
4 worn papers with dotted pattern and torn edges
*** All of my kits, elements, and templates are now S4H friendly!
* Special thanks to Twin Mom Scraps for the stitched ribbon templates.
Additional Previews: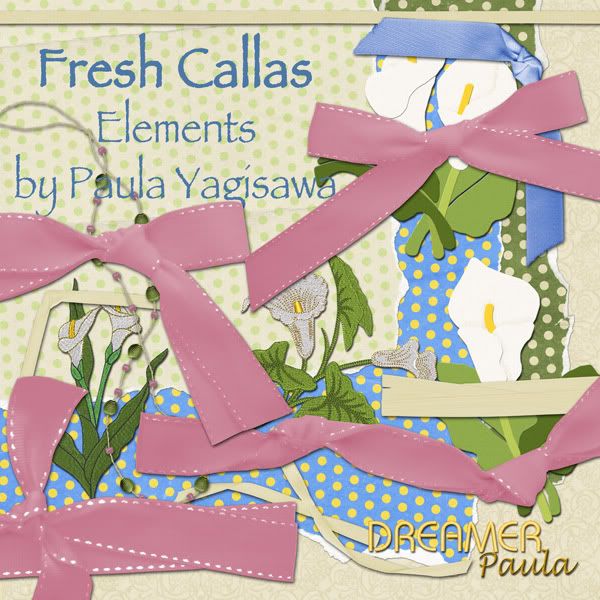 \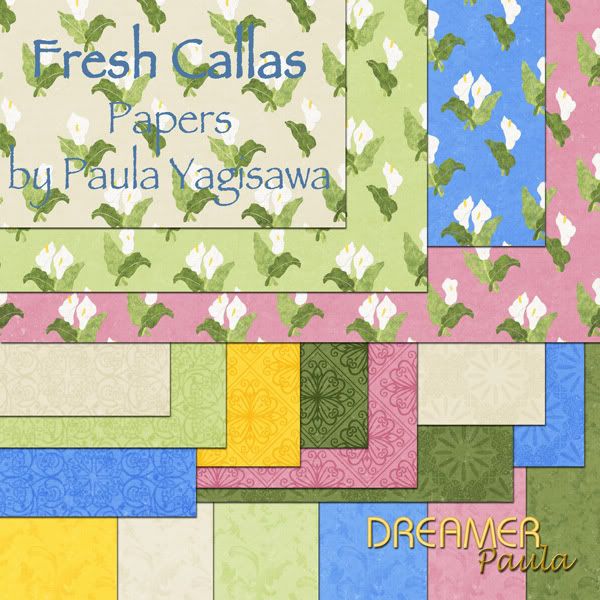 Sample Layouts:
Happy Easter 2007
Silly Emma Created by Sparky_mom