Available at Digitals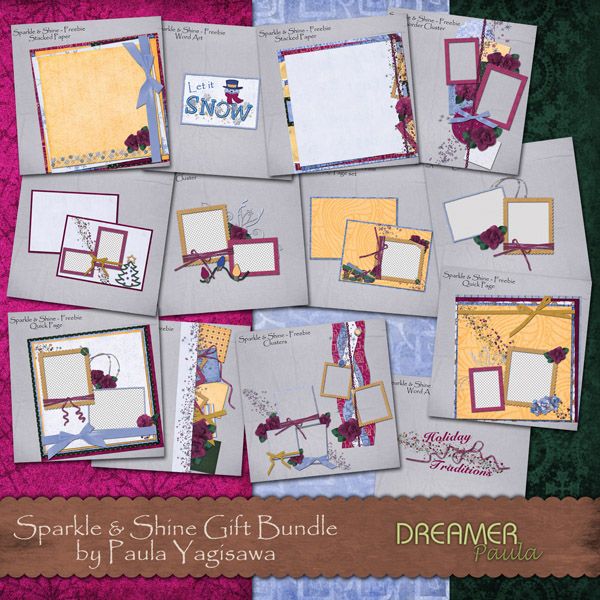 If you missed all or even just some of the freebies from my blog in December, I want to make sure you don't miss out on them completely! I gave away so many freebies that I've had to package them up into three different bundles - each for a very affordable price.
This bundle gives you all of the freebies that were given out from Dec. 13-24, 2011 - and half of those given on Dec. 25th. I give credit where credit is due; these wonderful creations were made by my friend Monica (everything other than the three papers). She took my beautiful mini kits and made them sparkle even more with her wonderful creativity! Whatever size you like to scrap, this large collection of goodies will provide you with plenty of scrapping options and is a great addition to the mini kits they match.
Includes:
2 full page quick pages (12x12)
2 5x7 pairs (each has a .png page and matching .jpg paper)
3 basic papers
2 wordart elements
6 clusters and borders