Ask any five little girls what they want to be when they grow up, and at least one will probably tell you, "A Princess!" In fact, sometimes it seems that being a little girl is all about learning to be a princess. This delightful kit was created to honor the princess in all little girls!
Filled with soft to medium pink, lavender, gold, and dove blue, you're sure to find papers and elements to work perfectly with your little princess doing what all princesses love to do. Tea parties, dancing, or just dressing up, this is the perfect kit to scrap those wonderful memories.
By the way, if you leave out the special pieces you'll find that it's a great kit for even those girls that just like being girly.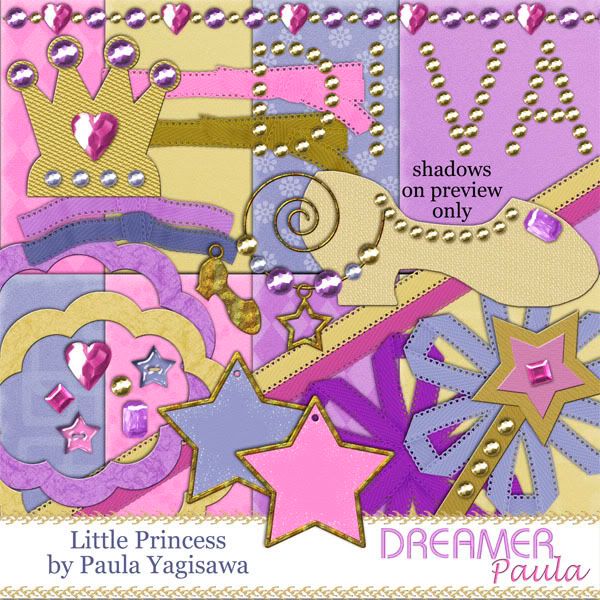 Included:
20 papers
8 colors of loop edged ribbon
8 matching ribbon knots
8 matching ribbon "flowers"
8 matching ribbon wraps
4 shiny star buttons with optional stitching
3 golden charms
1 plain golden twist clip
1 decorated golden twist clip
4 embroidery style elements - decorated with jewels
6 single jewels
2 word arts - created in jewels
1 strand of jewels
4 scalloped frames
4 star tags
Available at:
Currently not available - coming back soon!
Sample Layouts by Lorraine: