Available ONLY at Digitals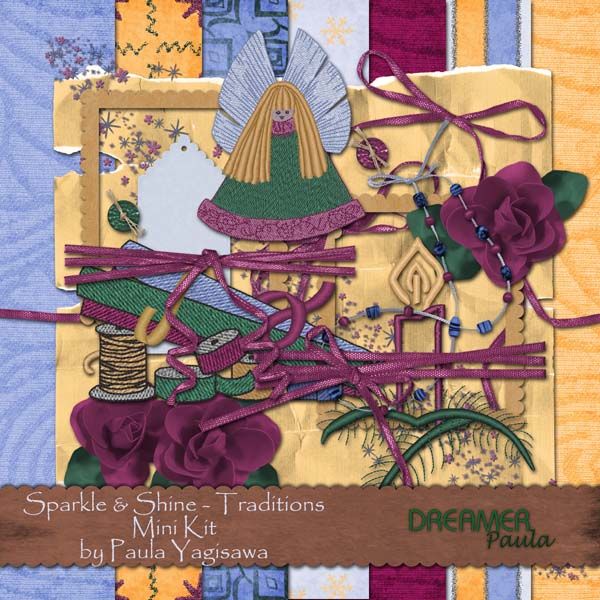 This time of year is so full of sparkly moments that I wanted to create a series of mini kits just as sparkly. This third kit in my Sparkle and Shine mini kit series, I wanted to put a slightly different twist on the Christmas theme. I used the same colors, but the new focus gives a different feel. Wrapping gifts, glowing candles, and even angels are an important part of the holidays for my family and probably for many families just like yours.
Also included is a bonus template created by my friend Monica. I just love the creativity of her templates and I hope you like it too!
Included:
7 Papers
1 strand of beads
2 frames
3 embroidered elements
1 length of stitching
3 berry red shiny ribbon elements
1 glitter scatter
2 felt ribbon elements
1 tag
2 buttons
1 torn paper mat
1 template
*** All of my kits, elements, and templates are now S4H friendly!
Additional Images: