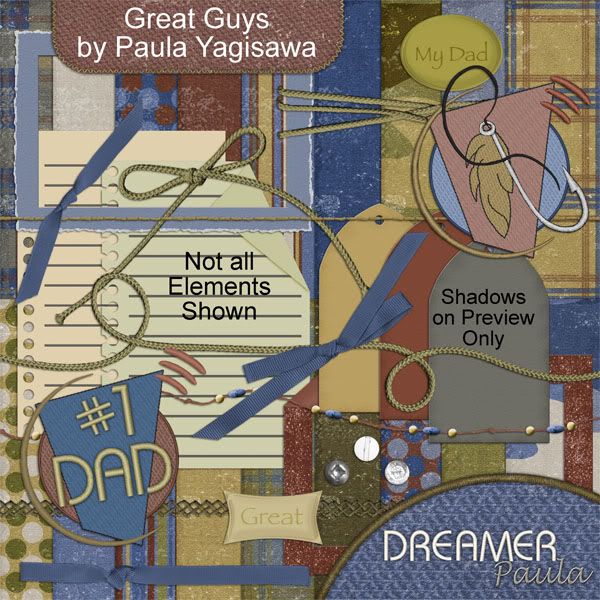 This kit is one to celebrate all the wonderful men in our lives. Young or old, guys help keep life interesting. I created this kit with many of the colors that my great guys (and their friends) tend to wear the most, so it should work with most of our guy pictures and so many great pages!
Perfect for Father's Day, family pictures, or so many other occasions!
Included:
18 papers (10 patterned and 8 solids)
1 String of Beads
6 cord elements
7 Embroidery
3 Frames (each unique)
5 Hardware
4 Note papers
8 Ribbon elements
3 stitching
6 Tags (one design in 6 colors)
4 words
*** All of my kits, elements, and templates are now S4H friendly!
Available at:
Digitals
Divine Digital
Additional Previews: