Available at:
Digitlas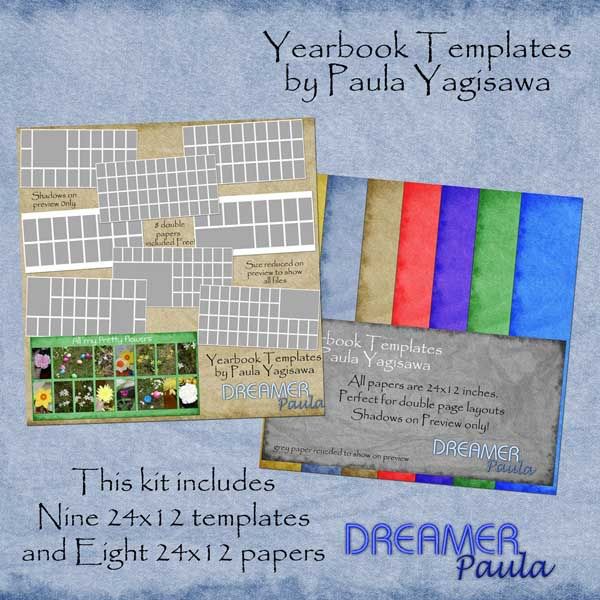 Once your friends and family find out you can digi-scrap, you are sure to get requests to create albums or pages to document various groups. Church groups, school groups, sport groups, the list just seems to go on and on and on.
I recently started doing the yearbook for my daughter's gymnastics team. The first thing I did was create template bases for myself so that I could quickly and easily scrap the pages that needed to show many pictures in a neat and tidy way. Now, I'm bringing those templates to you.
I've included template bases in three photo sizes - and for each one, I've included three versions. Plus, I've included instructions on how to further adapt the templates to suit your own unique needs. These are all created for double page - 12x12 inch scrapping. But, you can use them for single page scrapping if desired - or even alter the size for other print sizes.
Make sure to look through the extra previews (instructions included) to get a better idea of how these great templates can be used to make scrapping faster and easier.
Oh, I've also included eight bonus papers - each is a full 24x12 inches - perfect for backgrounds to use with the templates.
*** All of my kits, elements, and templates are now S4H friendly
Additional Previews: