Available at:
Digitals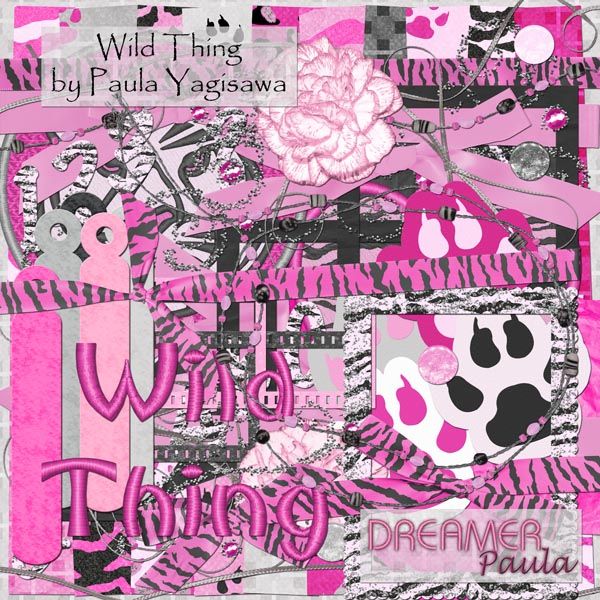 A perfect kit for scrapping all those girls that love pink with a dash of animal. Tiger, leopard (or is it cheetah), and a bit of zebra all work together with pink, grey, and black. Your layouts will sparkle and shine when you use this kit!
Included:
20 Papers
2 Strands of Beads - featuring ladybug beads!
5 buttons
3 Embroidery Elements
6 Frames
6 shiny cord elements
5 pink ribbon elements
2 flowers
2 cut paper mats
4 "claw print" stickers - great for using for journaling or such
4 tiger print ribbons
3 glitter swirls
5 tags
Complete tiger print alphabet (upper case only) with numbers and some characters
*** All of my kits, elements, and templates are now S4H friendly!
Additional Image: