Icy Winter Blues
There's no reason to buy a "full sized kit" when you can find a mini that is packed this full of beautiful winter goodies! For this portion of my Icy Winter series, I've stuck with a few beautiful shades of blue and added glitter and shine along with my trademark embroidery. This mini kit has over 30 pieces and won't feel anything like a mini kit while you are using it!
At Divine Digitals
At Digitals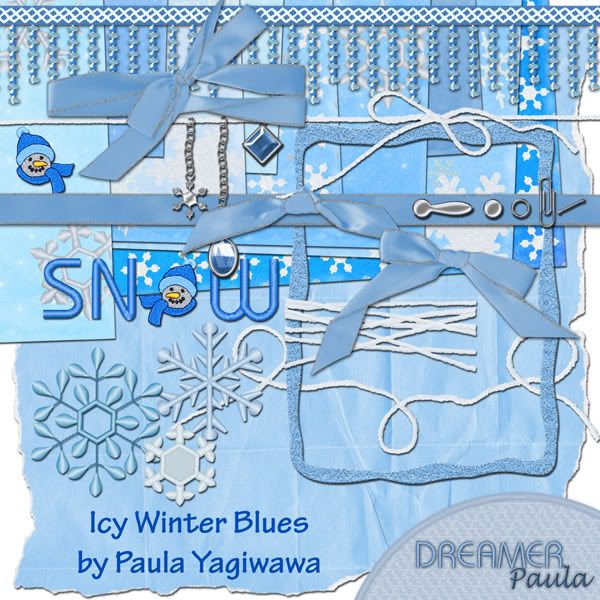 Icy Winter Fun
I started out by making Icy Winter Blues, but I soon found that I couldn't stop with just the blues or just one mini kit! So, I added pink and lavender to the beautiful blues and created an all new mini kit. Don't think for a single moment that this is "the same kit with different colors" - the elements and papers are all new! But, the two kits coordinate perfectly.
At Divine Digitals
At Digitals
At Groovy Scraps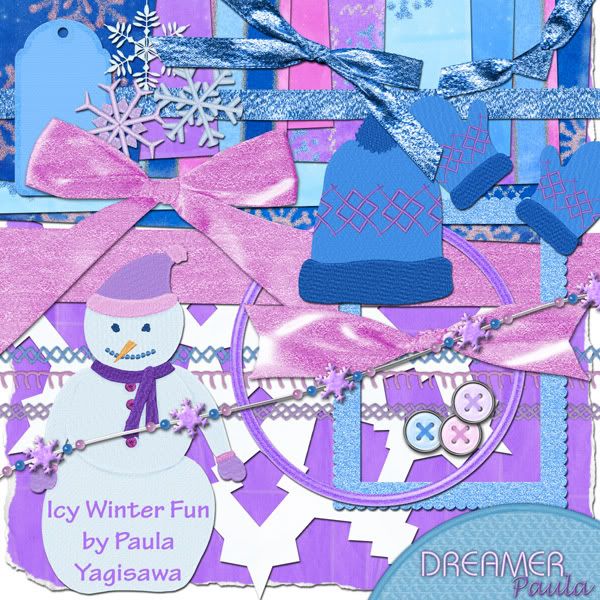 Icy Winter Combo
Icy Winter Blues and Icy Winter Fun are two fantastic mini kits that are designed to be used together. If you want both, then this is the way to go. I've bundled them into one combo pack and included a bonus snowflake alphabet (26 letters, 10 numbers, and an extra worn paper) that coordinates with both kits!
Save even more - I've discounted this kit (wherever it wasn't already on sale) to save you even more money!
At Divine Digitals
At Digitals
At Groovy Scraps
Check out these lovely layouts by some of my creative team members!
Winter
by Bev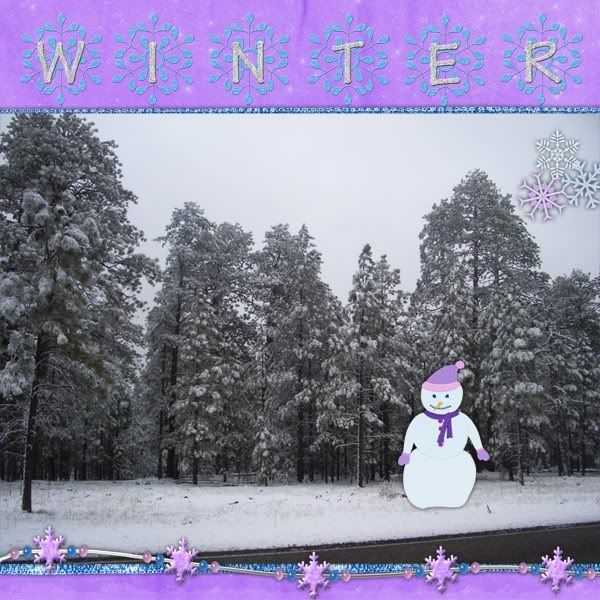 All This for Me?
by Lorraine