Available at:
Digitals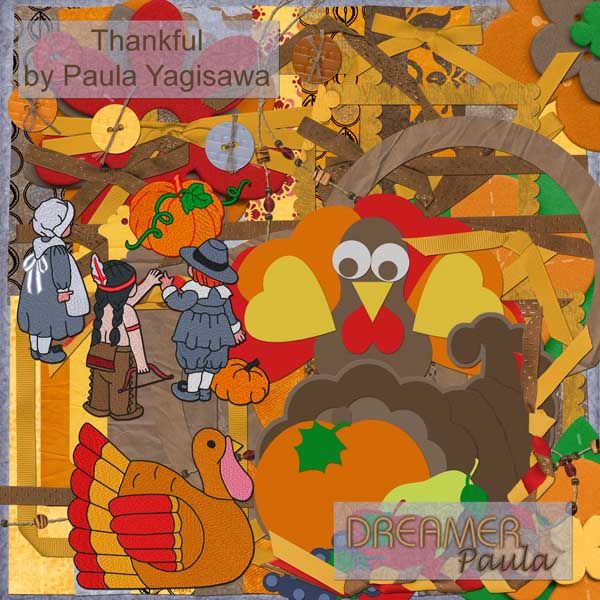 This delightful kit is (of course) focused on the one day a year that Americans take the time to remember all we have to be thankful for, but don't save it for only Thanksgiving layouts. The fresh autumn colors will work wonderfully for a wide variety of pages that let you show how thankful you are for everyday blessings!
Included:
20 Papers
2 Strands of Beads
5 buttons
5 Embroidery Elements
2 paper pieced elements (turkey and cornucopia)
6 Frames
5 flowers
2 braided ribbons
5 brown glittery ribbons
5 golden ribbon elements
3 tags
*** All of my kits, elements, and templates are now S4H friendly!
Additional Images: