Available at:
Digitals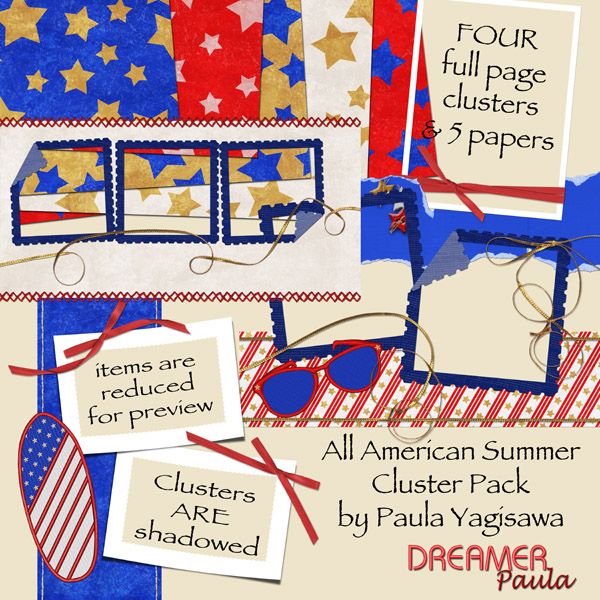 This set of papers and clusters is designed to match my All American Summer page kit. These are ideal for scrapping American themed pages or just summer fun. These are like a quick page - but even better! You can mix and match the papers with the clusters for your own custom look. And, when combined with the main kit - you have endless options for unique pages!
Each cluster is "full sized" - either 12 inches wide or 12 inches tall (or nearly that large). They are 300 dpi and include built in shadows. You simply pick the paper - place the desired cluster over the paper and position as desired - then add your pictures and journaling! Instructions are included.
Included:
5 papers 12x12 inches - but you can change the size as desired!
4 page sized clusters (each one is 12 inches wide or tall)
* the fourth one is a gift from my CT-leader who made it as a surprise while I was making the others!
*** All of my kits, elements, and templates are now S4H friendly!
Additional Previews: