Sometimes we would like to think that the world is all sunshine and daisies, but the truth is that there are shadows as well. Don't hide those shadows, embrace them! We are all made up of all of our experiences, good and bad. The colors of these "build your own kit" packs reminded me so much of that teaching that I had to name my parts Sunshine and Shadows. Don't worry, I didn't make anything dark or depressing; my packs are light and cheerful. I hope they remind us all that shadows aren't a bad thing.
*** All of my kits, elements, and templates are now S4H friendly!
Sunshine and Shadows - Elements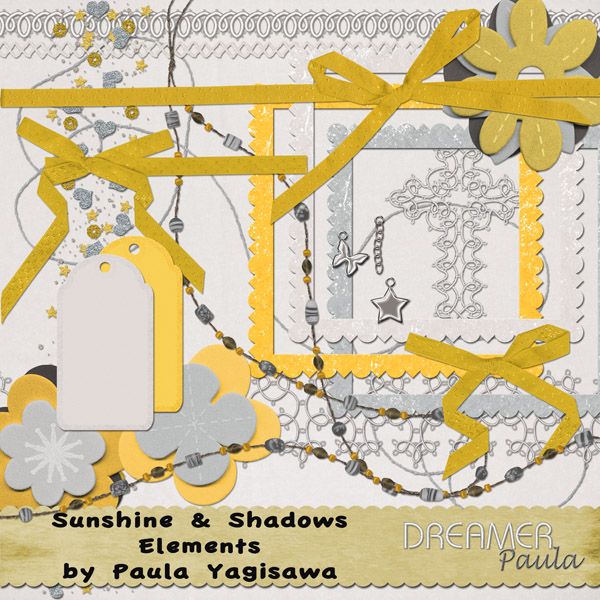 Element pack includes:
3 frames
3 tatting elements (1 cross and 2 lengths)
2 charms with matching chain
1 length of stitching
3 layered felt flowers
1 glitter spray
2 beaded elements (wavy length and knotted loop)
1 twisty thread
2 tags
3 yellow ribbon elements (page wrap, bow, and photo wrap)
Sunshine and Shadows - Patterned Papers
Paper pack includes:
12 patterned papers
Sunshine and Shadows - Tattered Papers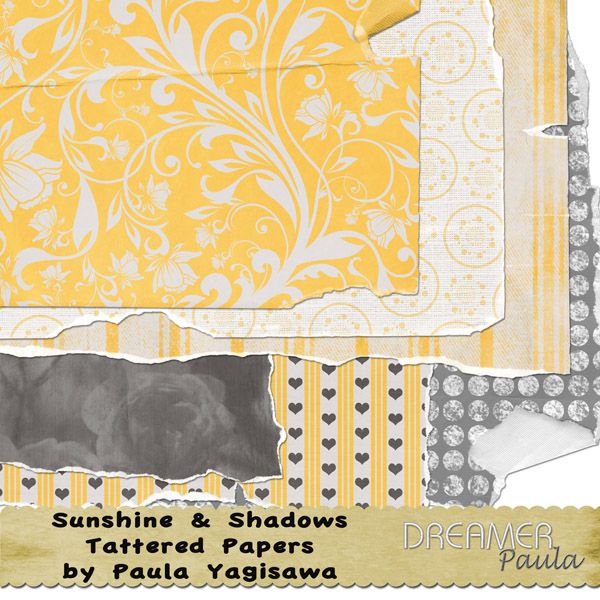 Tattered pack includes:
6 patterned papers with torn and tattered edges (png format)
Sunshine and Shadows - Word Papers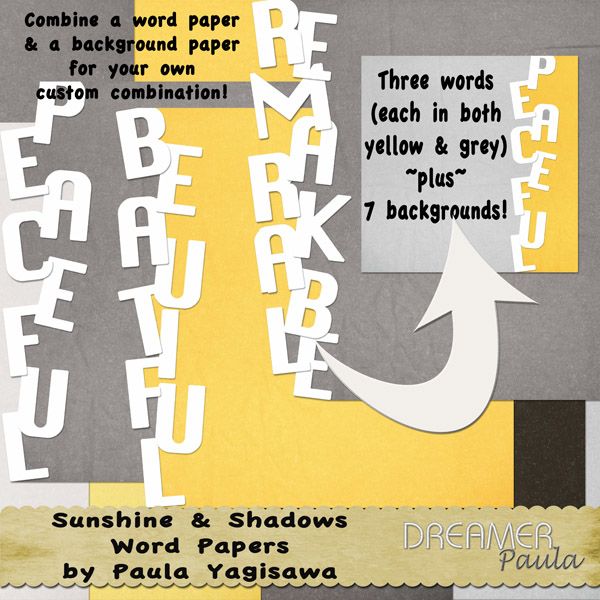 Word Paper pack includes:
6 word paper overlays (3 words - 2 color versions of each - png format)
7 matching backgrounds
* Place the word overlay on top of the background and slide from side to side to get the look you want!