Available at
Digitals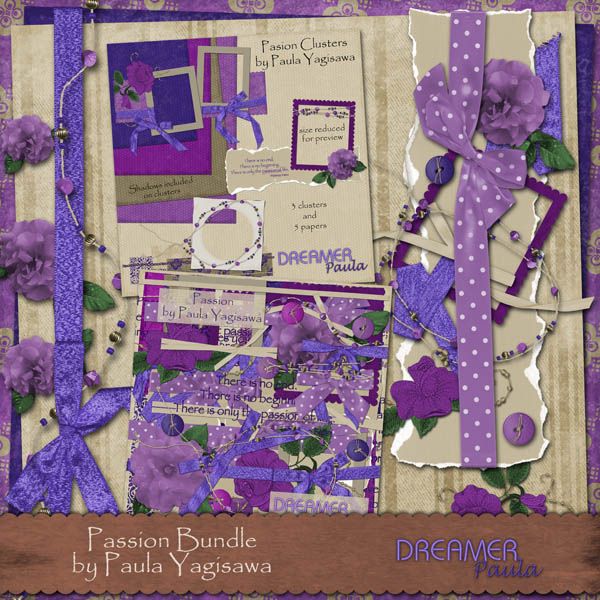 The word "passion" means different things to different people. But, most definitions can be taken down to this simple foundation: A deep emotion or driving force (it doesn't matter if it is about a person, sport, learning, or anything else.)
This bundle brings my beautiful kit and clusters together in one pretty bundle set along with two bonus items. The rich purples mix beautifully with the tans to create the perfect look for so many pages about your passions.
Here's what you get:
Passion - full sized kit - 20 papers, 33 elements, and 9 wordart designs
Passion - cluster pack - 5 papers and 3 large clusters
Passion - bonus set - a stacked paper and large border cluster
All of my kits, elements, and templates are now S4H friendly!
*** Check out my blog for a matching freebie! ***
Additional Images: