Available at:
Digitals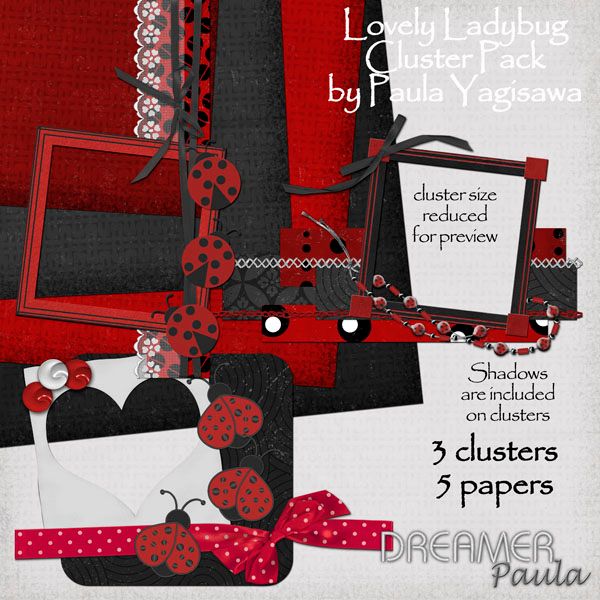 These lovely clusters were created with "Lovely Ladybugs", my adorable kit featuring all sorts of ladybug designs. You'll be able to make pages faster than you ever imagined with these pre-shadowed clusters.
Each cluster is "full sized" - at or near 12 inches wide or 12 inches tall. They are 300 dpi and include built in shadows. You simply pick the paper - place the desired cluster over the paper and position as desired - then add your pictures and journaling! Instructions are included.
Included:
5 papers 12x12 inches - but you can change the size as desired!
3 page sized clusters (all are 12 inches wide or tall)
*** All of my kits, elements, and templates are now S4H friendly!
Additional Image: