Available at Digitals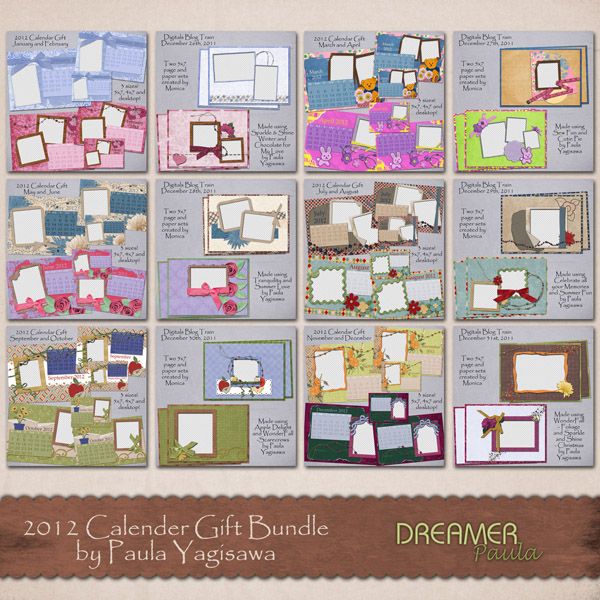 If you missed all or even just some of the freebies from my blog in December, I want to make sure you don't miss out on them completely! I gave away so many freebies that I've had to package them up into three different bundles - each for a very affordable price.
This bundle gives you all of the freebies that were given out from Dec. 26-31, 2011. First, is a calendar set for 2012 - each month's page comes in three versions. You get a 5x7 inch version and a 4x6 inch version for easy printing - plus you also get a desktop version for those that want to use it as their monthly screen image. But, that's not all (ok, that felt silly!), you also get a pair of 5x7 inch paper/page combo created by my friend Monica to co-ordinate with each of the calendars. She took the same kit that I used for the month and created a paper and page to match.
Includes:
12 5x7 calendar pages
12 4x6 calendar pages
12 desktop sized calendar pages
12 5x7 .png pages
12 5x7 .jpg papers