Available at:
Digitals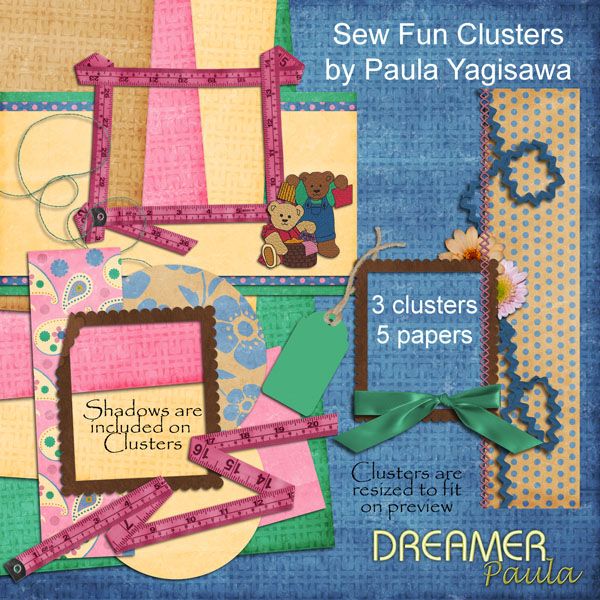 These papers and clusters are perfect for those crafty scrappers out there. Quilters, seamstresses, and others that just generally love being creative. One of the clusters is very generic - one has a tape measure - and one has embroidery with teddy bears and fabric (could represent papers). You'll be able to make fast, fun, and easy pages with this set!
Each cluster is "full sized" - at or near 12 inches wide or 12 inches tall. They are 300 dpi and include built in shadows. You simply pick the paper - place the desired cluster over the paper and position as desired - then add your pictures and journaling! Instructions are included.
Included:
5 papers 12x12 inches - but you can change the size as desired!
3 page sized clusters (all are 12 inches wide or tall)
*** All of my kits, elements, and templates are now S4H friendly!
Additional Image: