Available at:
Digitals
Misses BeeHaven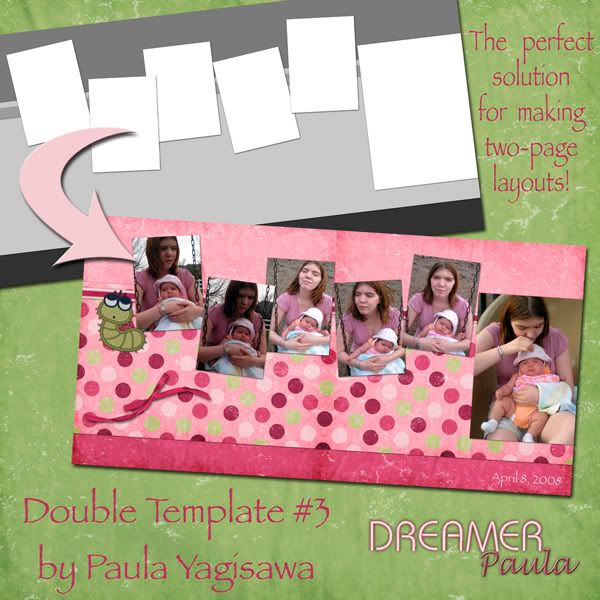 This is the third in a planned series of six double templates to be released in 2009. I've included places for 5 smaller photos and one larger photo in this fun to use double template. You'll have plenty of room for title, journaling, or to embellish however you like with the "white space" in this easy to use template.
Included:
12x24 inch version - .psd
both 12x12 inch halves - .psd
each 12x12 inch page is also included in .png layers
*** All of my kits, elements, and templates are now S4H friendly!
Here is a Sample Layout with this Template!
From Dreamerpaula