Available at:
Digitals
The word "passion" means different things to different people. But, most definitions can be taken down to this simple foundation: A deep emotion or driving force (it doesn't matter if it is about a person, sport, learning, or anything else.)
I've had the idea for a while to create a kit that celebrates all the passions, but I was waiting until I had the perfect colors. For me, these rich and wonderful purples, mixed with the tans and the hint of green, have an intensity about them that works perfectly with the theme. I included roses for use on layouts that are about passionate love along with lots of wordart and other elements so you can scrap about any passion.
Included:
20 Papers
3 Strands of Beads
6 buttons
2 Embroidery Elements
4 Frames
5 dotted ribbon elements
4 metallic ribbon elements
2 realistic roses
4 tan ribbons
3 paper strips
9 wordart designs
*** All of my kits, elements, and templates are now S4H friendly!
Additional Images:
Papers
Word Art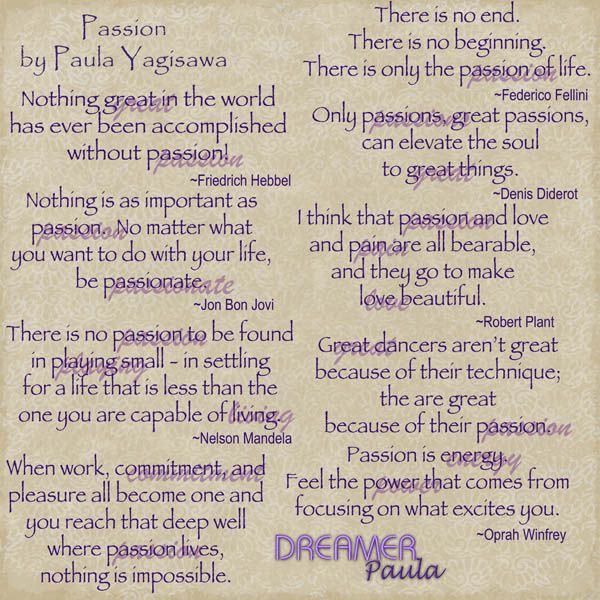 Sample Layout