Available at:
Digitals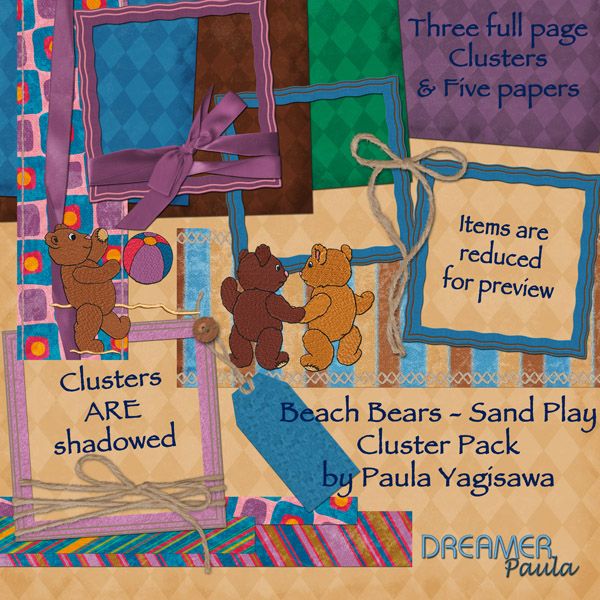 If you have pictures from the beach, the park, or just the sandbox, then these darling clusters featuring the bears and elements from my Beach Bears - Sand Play kit are the perfect solution. These are like a quick page - but even better! You can mix and match the papers with the clusters for your own custom look. And, when combined with the main kit - you have endless options for unique pages!
Each cluster is "full sized" - either 12 inches wide or 12 inches tall. They are 300 dpi and include built in shadows. You simply pick the paper - place the desired cluster over the paper and position as desired - then add your pictures and journaling! Instructions are included.
Included:
5 papers 12x12 inches - but you can change the size as desired!
3 page sized clusters (each one is 12 inches wide or tall)
*** All of my kits, elements, and templates are now S4H friendly!
Additional Preview: