Available at:
Digitals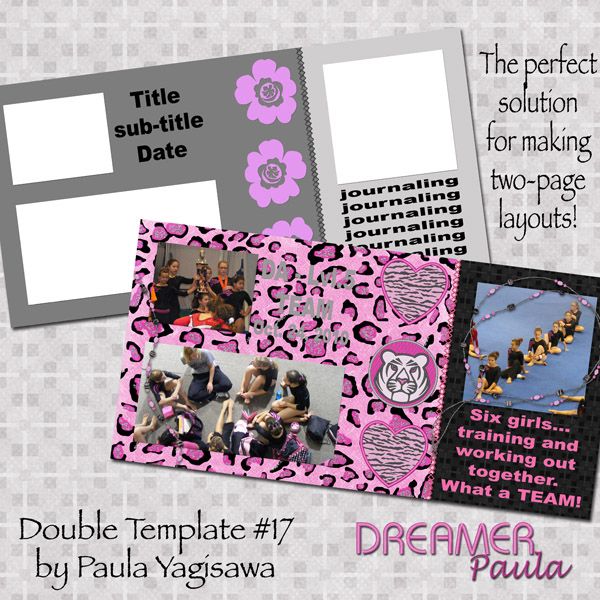 This template is fun because it gives you room to show off three photos along with special elements. I've built "flowers" into the page, but it's so easy to substitute them with special elements from the kit you are using.
Slight drop shadows are included on the .psd versions only for your scrapping convenience. These are easy to change or remove if desired.
Included:
12x24 inch version - .psd
both 12x12 inch halves - .psd
each 12x12 inch page is also included in .png layers
* The .png version of my templates are now made using "Invisi-dots" - placement dots that can't be seen and don't have to be removed!!!
*** All of my kits, elements, and templates are now S4H friendly!