Available at Digitals
This mini kit (and the remainder of the mini kit series) is all about actions. You know…. VERBS! I don't mean those pesky little "state of being" verbs - I'm talking about the ones where someone is really doing something. When someone wants to make changes or improvements in their life, they need to put a verb to work. So, I invite you to put a verb in your layout when you scrap.
"Put a verb it it - Play" is all about the things we do for fun. As I selected the words and elements for this kit, I imagined children having fun together; but, it isn't just for children. These are all things that would work for anyone having fun together.
The words in this kit include: climb, crawl, discover, explore, jump, laugh, play, pretend, share, slide, swing, and wiggle.
Also included is a bonus template created by my friend Monica. I just love the creativity of her templates and I hope you like it too!
Included:
7 Papers
2 frames
1 strand of beads
2 flower stickers
5 turquoise ribbon elements
1 line of stitching
1 journal sticker
1 tag
12 VERB stickers
1 torn paper mat
1 template
*** All of my kits, elements, and templates are now S4H friendly!
Additional Images: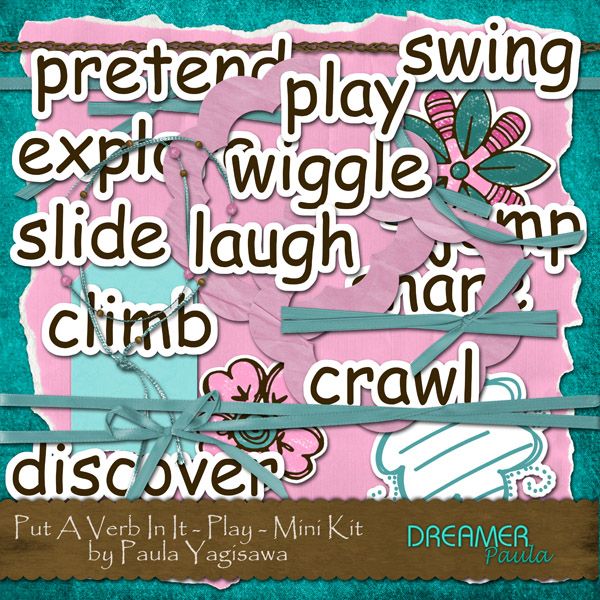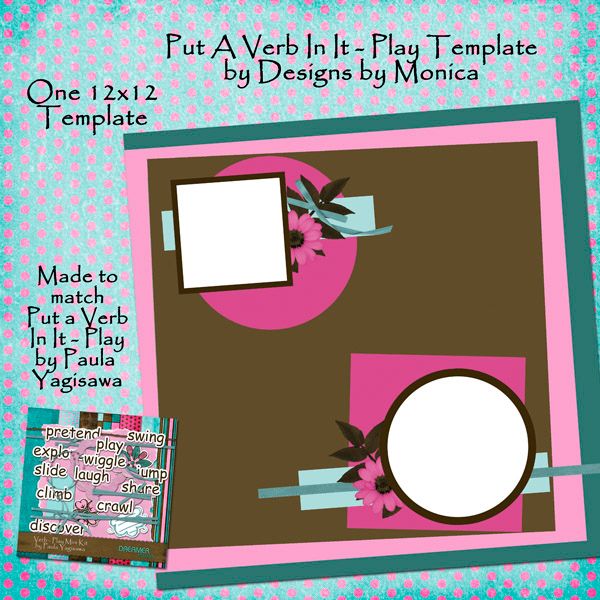 Example Layout by Sparky_mom: