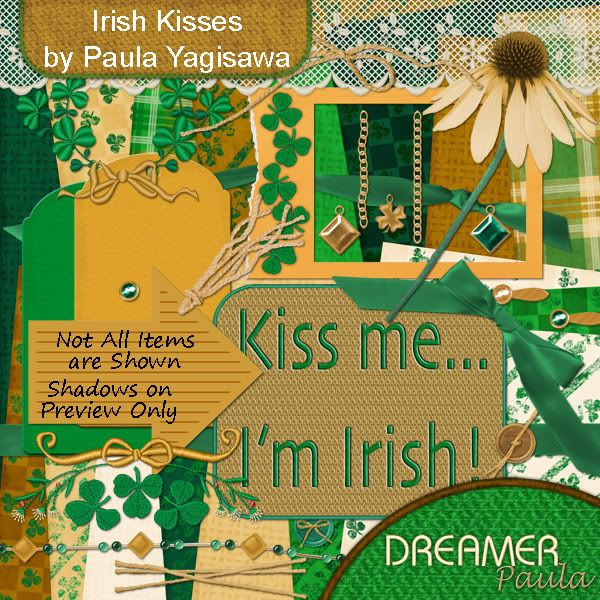 This kit is perfect for Saint Patrick's Day or for a wide variety of Irish theme pages. So, if you've got a step dancer to scrap or just feel LUCKY, this fun kit is fantastic.
Included:
17 papers
5 embroidery elements
1 embroidered patch (Kiss me, I'm Irish)
1 beaded wire
2 jeweled brads
2 jeweled prongs
4 buttons
5 charms with two optional chains
1 flower
3 decorated frames
1 journal arrow
1 length of embroidered lace
5 ribbon elements
7 yarn elements
3 tags
*** All of my kits, elements, and templates are now S4H friendly!
Available at:
Digitals
Divine Digital
Additional Previews
A Couple of Layout Made by GrandmaBev