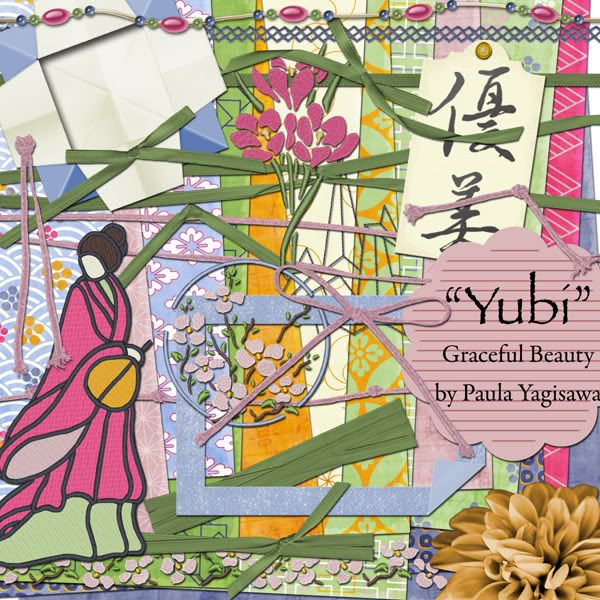 This kit has been in the plans for a long time, but I think it was really worth the wait! My husband is Japanese, so I had to make sure this kit was authentic enough to please him. But, I also had to make it versatile enough for a wide variety of layouts - not just for Japanese or Asian pages.
All of the papers have some sort of Japanese pattern - many based on traditional patterns. The embroidery is also based on traditional Japanese items. Shodo (Japanese for calligraphy) is a very old art form in Japan, and I included one piece so that you can include it on your page if desired.
If you collect all thirteen days of this kit, you will get all 40 pieces!
13 pattered papers
5 embroidery elements
1 strand of beads
1 length of stitching
1 frame
1 origami box
1 chrysanthemum
1 tag
1 brad
1 journal paper/sticker
1 shodo (kanji art - it says Yubi which means Graceful Beauty)
7 narrow green ribbon elements
6 shimmery pink cord elements
*** All of my kits, elements, and templates are now S4H friendly!
Available at:
Digitals
Divine Digital
Additional Previews: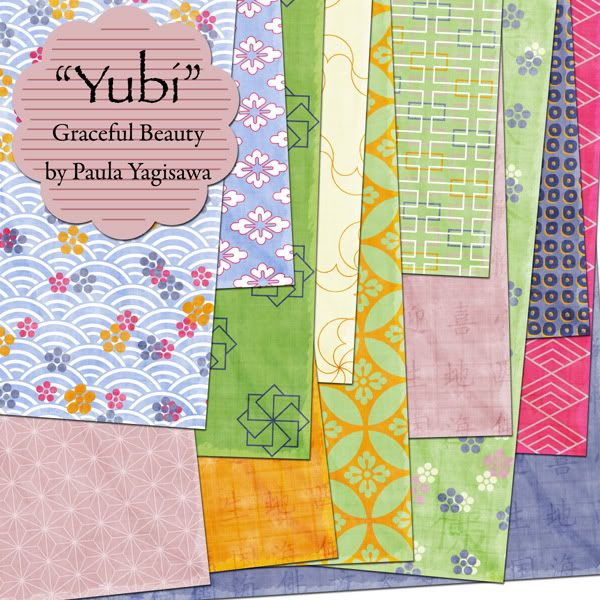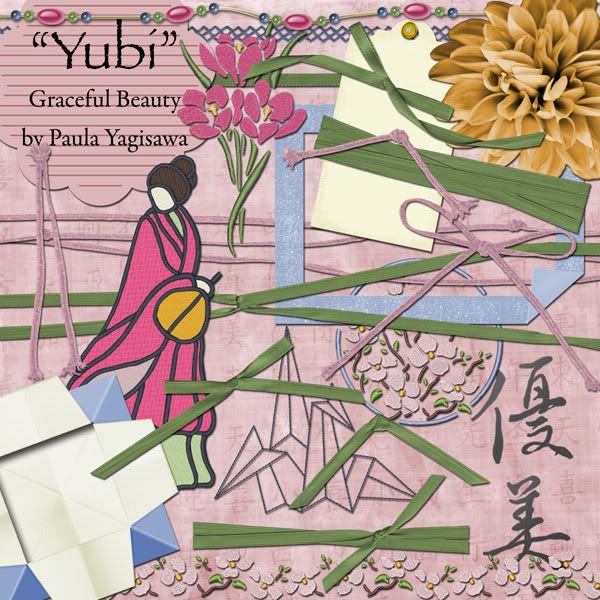 Sample Layout: