Available ONLY at:
Digitals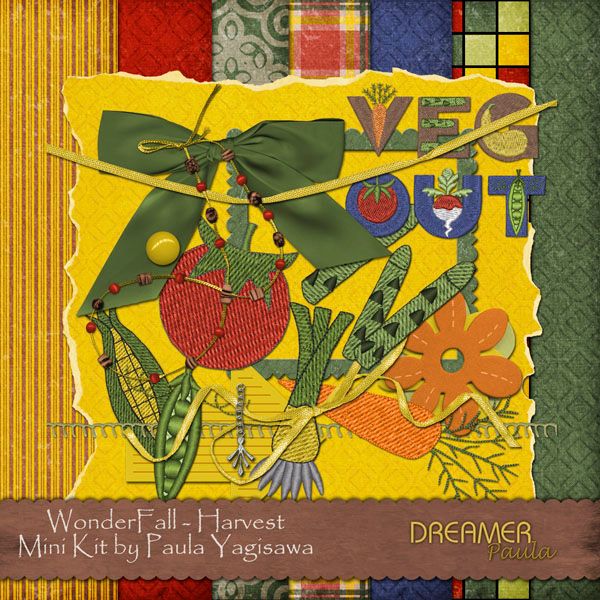 Autumn is such a wonderful time of the year that I just couldn't resist making a series of Wonder-Fall mini kits. This is the final kit in the series and is all about the vegetable garden harvest. I know that some of the vegetables included in this kit would be harvested in spring, but I wanted all of them to be in one kit. The papers and elements work great for recipe pages, food/meal pages, gardening pages, and many more.
Also included is a bonus template created by my friend Monica. I just love the creativity of her templates and I hope you like it too!
Included:
7 Papers
1 strand of beads
7 embroidered elements (one word art and 6 veggies)
1 frame
1 length of stitching
1 journal sticker
1 charm on a chain
1 simple button
1 big green bow
2 yellow ribbon elements
1 felt flower stack
1 torn paper mat
1 template
*** All of my kits, elements, and templates are now S4H friendly!
Additional Images: