Available at:
Digitals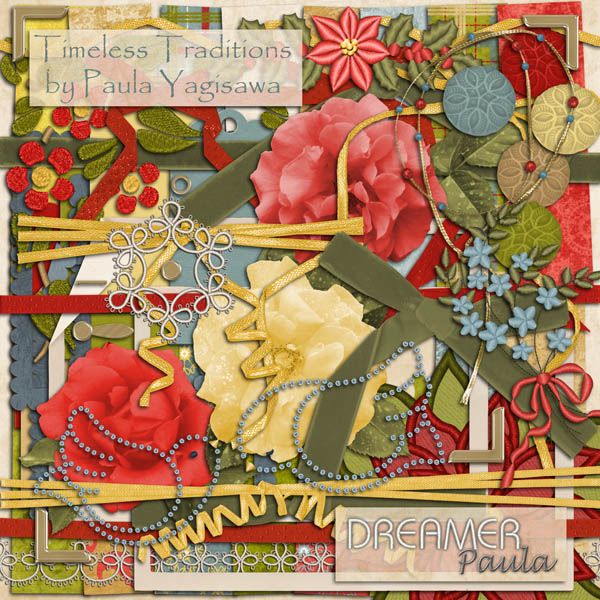 This beautiful kit was created as a "go to" kit for scrapping all those wonderful family events and gatherings. The traditions that are kept in your family and shared from one generation to the next. I've even included a couple Christmas elements to help make this kit even more versatile (but it isn't a Christmas kit - really).
Included:
16 Papers
1 Strand of Beads
5 buttons
6 Embroidery Elements
2 pieces of tatting
5 Frames
3 roses
8 golden tinted hardware pieces
4 green velvet ribbons
4 red glittery ribbons
4 golden ribbon elements
5 tags
*** All of my kits, elements, and templates are now S4H friendly!
Additional Image: