Available at Digitals
This mini kit (and the remainder of the mini kit series) is all about actions. You know…. VERBS! I don't mean those pesky little "state of being" verbs - I'm talking about the ones where someone is really doing something. When someone wants to make changes or improvements in their life, they need to put a verb to work. So, I invite you to put a verb in your layout when you scrap.
"Put a verb it it - Faith" is all about the things we believe in. I've given a special emphasis on our religious faith, but there are other things in life we put faith in. Here's just a few topics that would be fun to scrap with this mini: family, holidays, love, Church, resolutions, and our personal journey with God. While all the kits in this series will work together, I included a strong dose of pink for this mini. This will help you get a feeling of peace and well being in your pages.
The words in this kit include: believe, celebrate, give, help, hope, learn, love, praise, pray, smile, thrive, and worship.
Also included is a bonus template created by my friend Monica. I just love the creativity of her templates and I hope you like it too!
Included:
7 Papers
2 frames
4 embroidered elements
2 flower stickers
5 pink ribbon elements
1 journal sticker
12 VERB stickers
1 torn paper mat
1 template
*** All of my kits, elements, and templates are now S4H friendly!
Additional Images: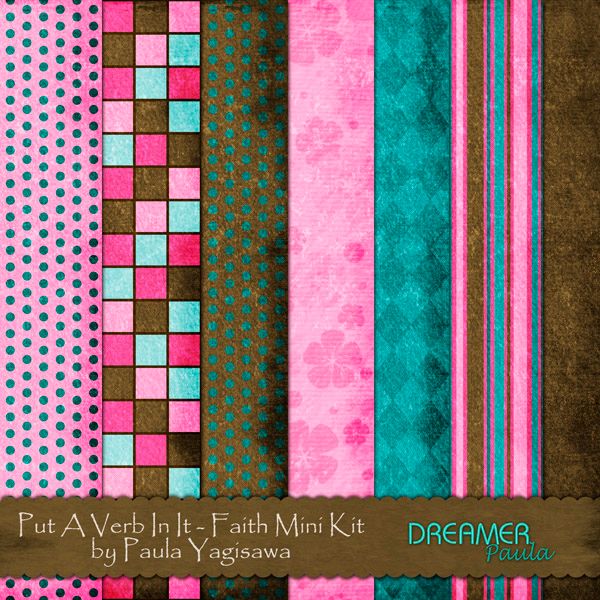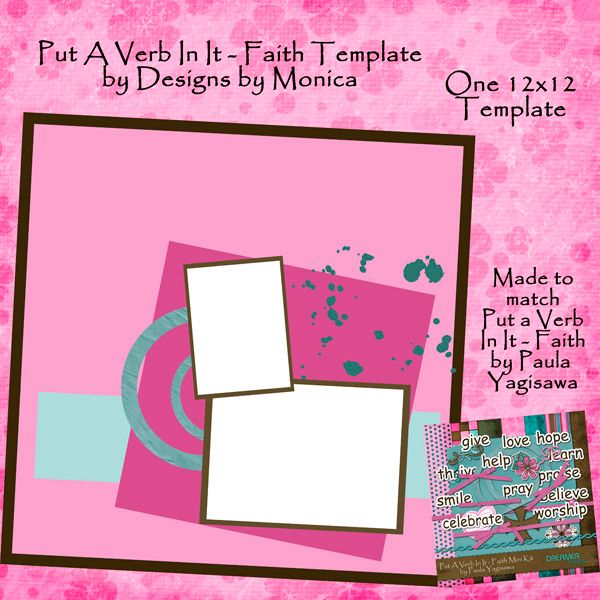 Sample Layout: