Available at:
Digitals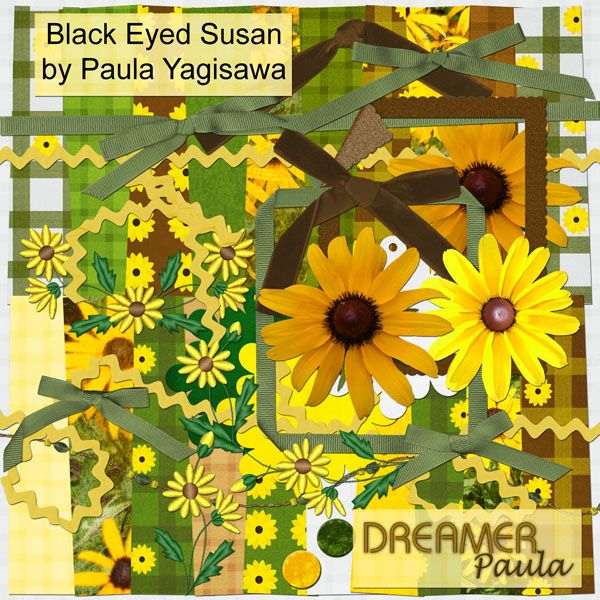 One of the prettiest wild flower is the one (or one of many) known as a Black Eyed Susan. These flowers can be recognized for their orange or yellow petals and the brown or nearly black centers that give them their name. I've combined the yellows and browns of the flowers with the greens of the fields for this truly fresh and lovely page kit. Perfect for scrapping family reunions, lazy picnics, walks in the park or so much more!
While my embroidery is what many people love about my kits, this set also has "painted flowers". You'll love how the flowers look as if they were painted right on your pages!
Included:
20 papers
2 strands of beads
5 embroidery elements
4 shank buttons (or think of them as jellies or gems)
3 frames
1 scattered glitter
7 green grosgrain ribbon elements (including one wrap, one frame, and one page wrap)
5 "painted" flowers (they look like they were painted right onto the page!)
5 yellow ricrac elements
5 fancy tags
4 brown velvet ribbon elements
*** All of my kits, elements, and templates are now S4H friendly!
Additional Images: