Available at:
Digitals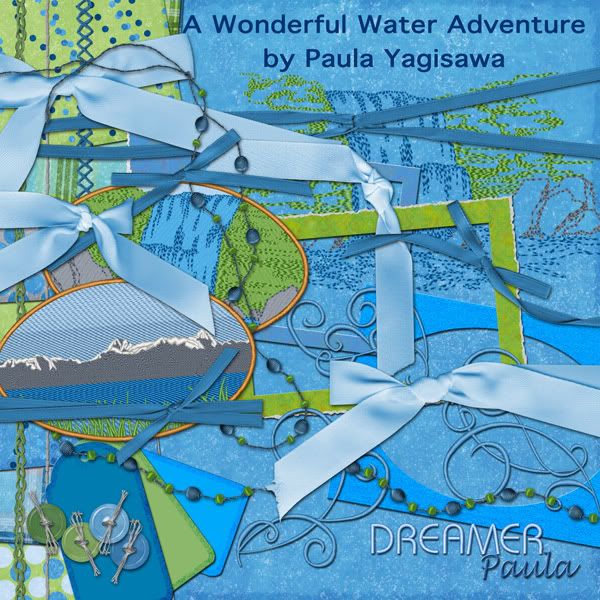 Not everyone that heads out for an adventure near the water heads to the beach. This kit is designed with the refreshing blues and greens found near inland water sources. Added to them, I'm included some soft and pretty grays for the rocks and pebbles washed smooth by the water. This kit is just as soothing as a trip to the lake!
Included:
15 Papers
2 Strands of Beads
4 buttons
6 Embroidery Elements (3 swirls, 2 patches, and one waterfall sketch)
3 Frames
4 Blue Ribbon elements
4 Twill Tape (ribbon) elements
3 Stitches (each one unique)
3 Tags
*** All of my kits, elements, and templates are now S4H friendly!
Additional Previews: