Available at:
Digitals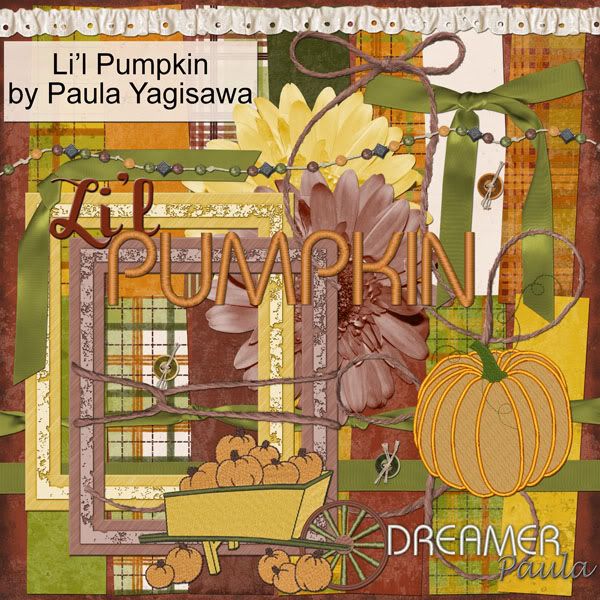 Autumn always seems to start a bit sad. After all, it marks the end of yet another summer. But, as the air turns cooler and the weather clears up, I always seems to fall in love with the colors and beauty that makes this time of year so special. This kit celebrates those colors and especially, the pumpkins that seem to be such an important feature of fall.
Included:
14 papers (7 print and 7 solid/grunge)
3 embroidered pumpkins
2 embroidered wordart
1 strand of beads
1 length of gathered eyelet
1 oversized bow
9 buttons (3 colors - 3 stitching each)
4 frames
3 flowers
1 large paper mat
1 journaling stamp
6 matching ribbon elements
6 twine elements
*** All of my kits, elements, and templates are now S4H friendly!
Additional Previews: