Available at:
Digitals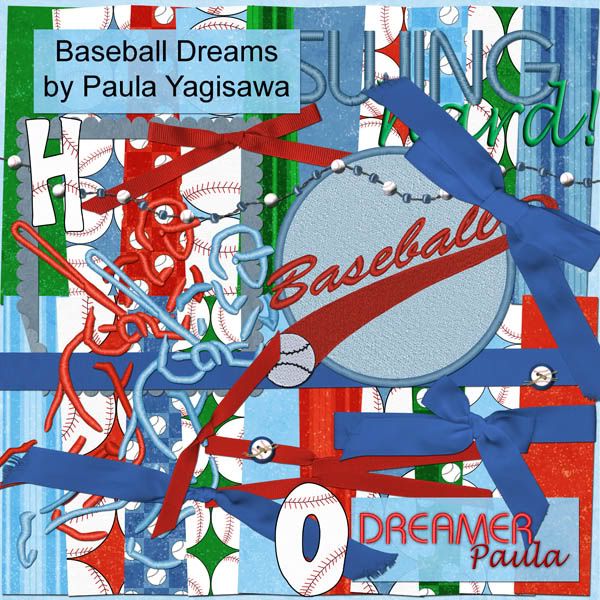 Hey, batter-batter-batter! If you love baseball, play baseball, or love someone that does, then this kit should be a home run for you! Perfect for lovers of softball also! The kit is created with a fairly general color scheme so that it should work with a wide variety of photos. The green of the grass, the blues of the sky, and the red and white of a traditional ball all come together in this pleasantly attractive kit.
Included:
20 papers
Complete upper case alphabet with numbers
1 strand of beads - baseball style
4 unique buttons - all baseball style
5 embroidery elements (four are different colors of the same baseball player)
3 embroidery and text wordart designs
3 frames
7 blue twill tape ribbon elements
5 red ribbon elements
*** All of my kits, elements, and templates are now S4H friendly!
Additional Previews: