Available at:
Digitals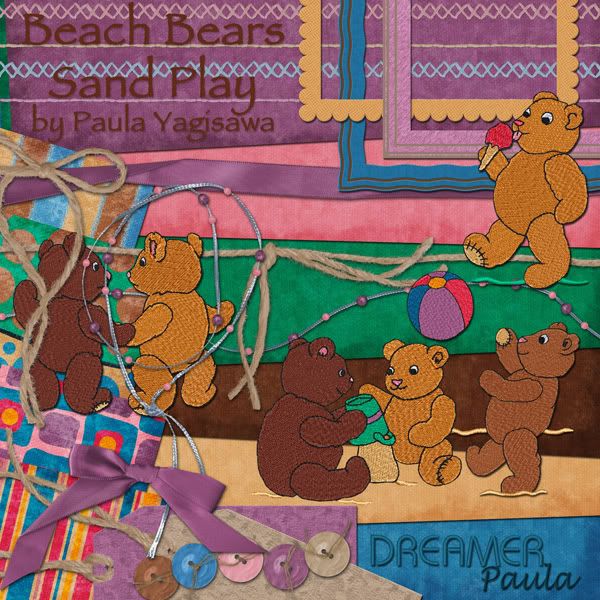 Fun in the sun doesn't always mean playing in the water. Sometimes, it's about playing on the beach or in a sand box. Spending time with friends, throwing a ball around, or just enjoying an ice cream cone (hopefully without the sand!) My fun and playful teddy bears want to help you celebrate summer fun with the bright and cheerful colors of this kit.
Included:
20 papers
15 buttons (5 colors - 3 different stitchings each - so you can get a natural look)
2 bead strands
4 embroidery elements
9 frames (for variety)
8 page stitching
5 tags
4 purple ribbon elements
4 rough twine elements
*** All of my kits, elements, and templates are now S4H friendly!
Additional Previews: