Available at:
Digitals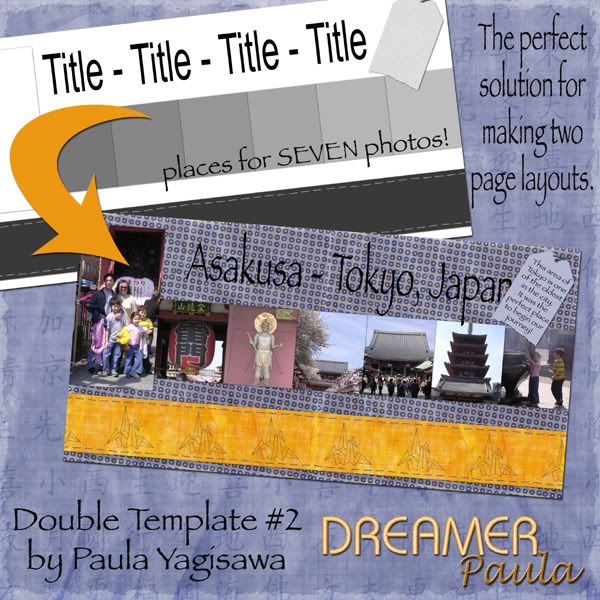 If you like making double page layouts, then this template is for you! As is, it holds seven photos; but you could easily adapt to more or less. Special features of this template include: a built in tag with staples (just re-color to match the kit you are using), a large area for a title, and a border strip that can be used plain, decorated, or used for extra journaling or such!
Included:
12x24 inch version - .psd
both 12x12 inch halves - .psd
each 12x12 inch page is also included in .png layers
*** All of my kits, elements, and templates are now S4H friendly!