Available at
Digitals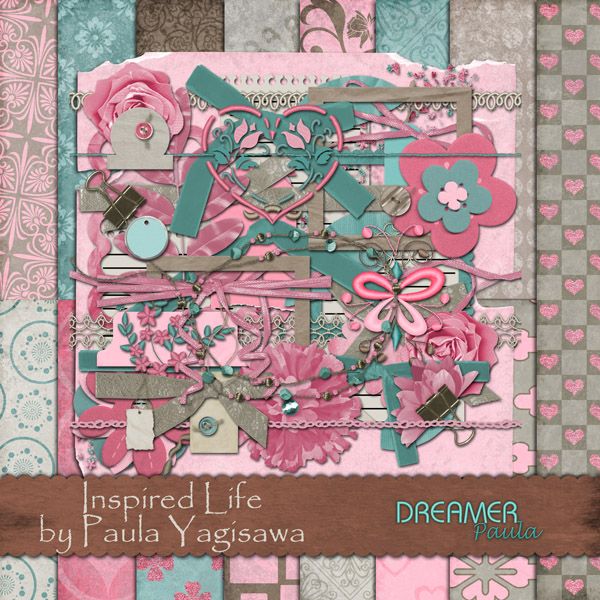 I hope that you and those you love are living a truly INSPIRED LIFE! One where you feel creative and loved and have others to share your life with. I guess I was feeling a little inspired myself with these beautiful colors and I've created several things for your scrapping pleasures.

With this page kit, you'll be able to make many scrapbook pages about your life or the life of someone special. The papers and elements work perfectly with the album set; when you combine the two items, you'll have enough for a HUGE album all with the same kit. The variety of colors and elements insure that you'll be able to make scrapbook pages for any age person - male or female - recent or vintage.

Included:
15 papers
1 strand of beads
3 random buttons
1 clip with flower (plus the clip without the flower)
3 embroidery elements
5 flowers (different styles)
3 paper leaves (matches the rolled paper roses)
1 leaf branch
4 frames
1 glitter spray
3 notepapers
3 tan ribbons with rose pattern
3 pink sparkle ribbons
3 green velvet ribbons
1 round tab
1 long tab
6 random tags
2 lines of stitching
3 tatting elements (2 strips and a motif)
1 ripped paper strip
1 ripped paper

*plus*
one layered template from Designs by Monica

*** All of my kits, elements, and templates are now S4H friendly!
Additional Images: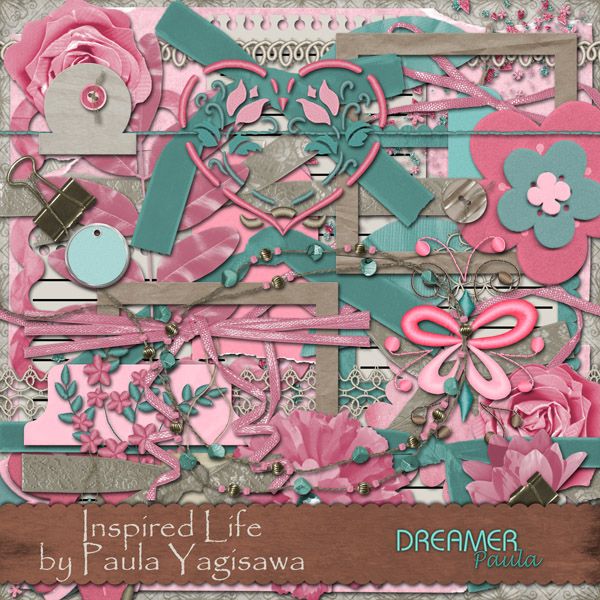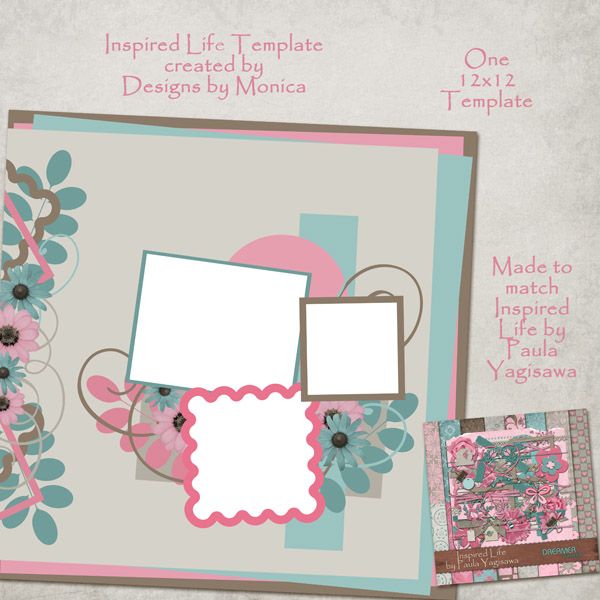 Inspirational Layout: