Available at:
Digitals
Misses BeeHaven
Let's Celebrate
Celebrations are about having fun and marking milestones - and boy is this kit perfect for that! With loads of POP and lots of WOW, this kit is sure to be great for a wide variety of pages and themes!!! Perfect for boys or girls, young or old, I think this will be a "go to" kit for many of your scrapping needs!
Included:
9 pattered papers
1 worn paper mat (almost 12x12 inches)
4 dotted blue ribbons (straight, bow, knot, and wrap)
1 glitter frame
1 red ribbon wrap (to fit frame)
3 embroidery elements
2 cord elements (knotted length and "wheel")
1 circle of red stitching
1 strand of beads with stars
1 length of gathered eyelet
3 stone finish buttons
1 length of tatting
1 red rose
1 journal stamp
2 hardware pieces (brad and staple)
Let's Celebrate Quick
Available at:
Digitals
Misses BeeHaven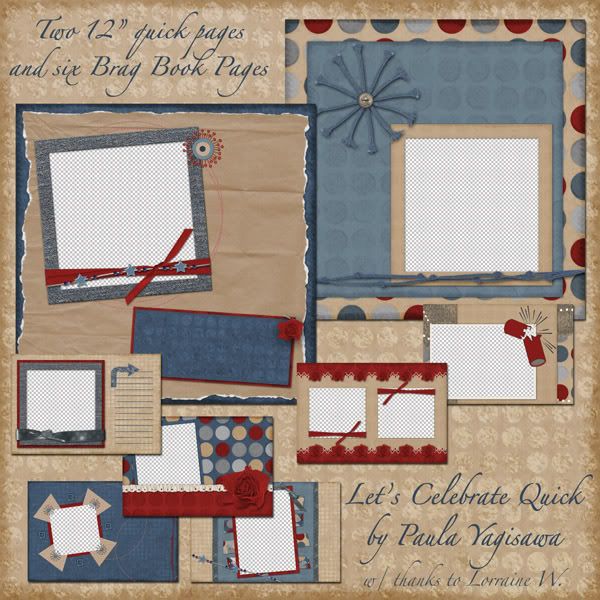 Sometimes you need to quickly scrap your fantastic pictures - celebration pictures that need to be shared right away. Well, these pages are perfect for those speedy jobs and more! With two 12x12 inch pages an 6 brag book pages to select from, you are sure to find pages that will be the perfect addition to your albums! All files are .png format and are so easy and QUICK to use!