Available at:
Digitals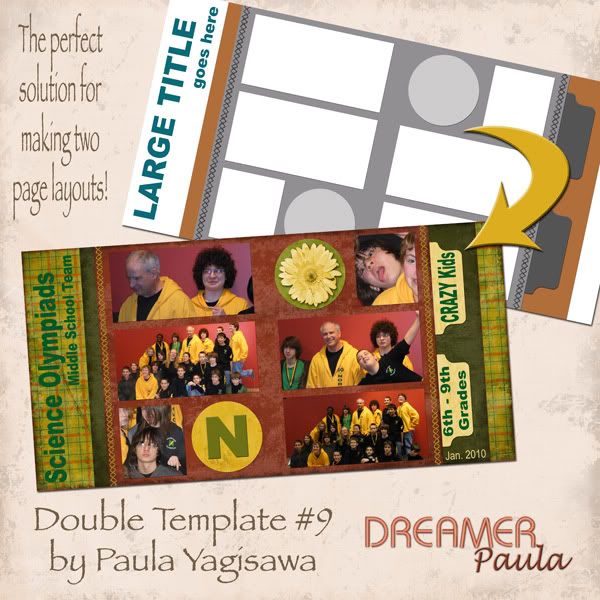 This month's new double template is perfect for when you need to highlight photos. It feels like you've opened a file folder to look inside! There are spots for four large photos and two smaller ones - plus titling and extra sub-titles (or journaling). There's also spots for a couple extra elements. I've built in layers for three different papers and I've also included stitching that simply needs to be recolored for beautiful results.
Need more photos? You could sub-divide the larger photos or even use the circles for other pictures instead of elements.
Included:
12x24 inch version - .psd
both 12x12 inch halves - .psd
each 12x12 inch page is also included in .png layers
*** All of my kits, elements, and templates are now S4H friendly!