Available at:
Digitals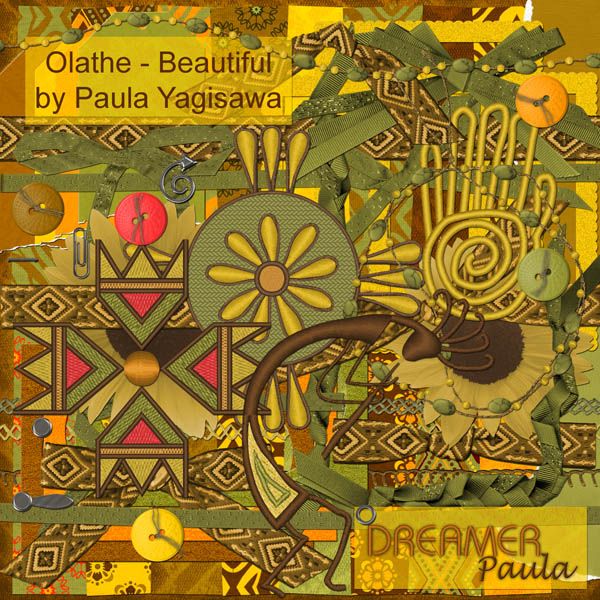 This kit started with a set of beautiful colors that, for me, looked like the beauty of late summer. I wanted a Native American (or American Indian) theme but a very versatile kit, and I wanted a name to match it. Through Internet searching, I found that Olathe means BEAUTIFUL in some American Indian language (the sites didn't say which one) and the name just seemed to suit the kit. While the embroidery that is included is very Native American, I think you'll find that everything else in the kit is flexible enough to be used for many different themes. With the colors of late summer or early autumn, this is an ideal kit for scrapping your outdoor adventures.
Included:
16 Papers
2 torn papers
2 Strands of Beads
2 sunflowers
5 buttons
4 Embroidery Elements
6 Frames
4 green ribbon elements
4 tags
5 tan diamond ribbon elements
3 page stitching elements
2 braided ribbon elements
1 triple ribbon bow (matches braided ribbons)
6 pieces of metal hardware
*** All of my kits, elements, and templates are now S4H friendly!
Additional Preview: