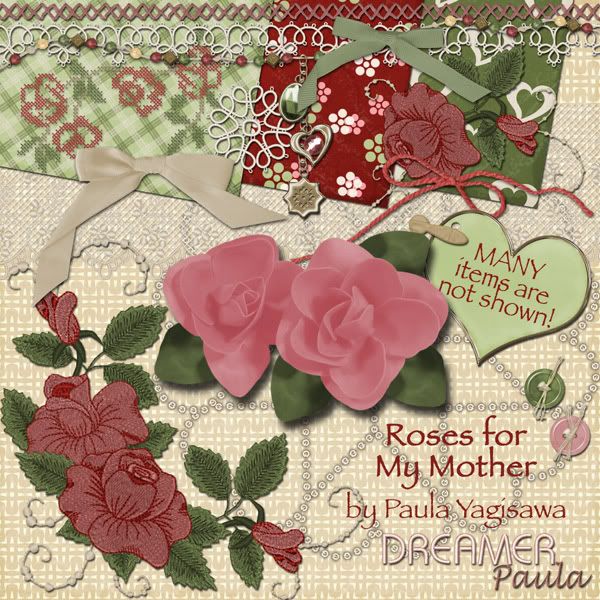 Roses seem such a symbolic sign of our love for family - and what love is deeper than that for a mother? These roses may be designed for "mother", but they are also suitable for any of the other loves in your life. I've included so many roses that you'll feel as if you can smell them as they grace your scrapbook pages!
Included:
15 papers
6 embroidery elements
1 beaded element
3 buttons
5 charms with optional chain
2 felt rose elements
1 length of embroidered lace
2 lengths of embroidered tatting
2 embroidered tatted elements
4 heart tags
4 cream satin ribbon elements
4 light green ribbon elements
4 pink yarn elements
2 lines of page stitching
hardware: brad, eyelet, prong, and staple
*** All of my kits, elements, and templates are now S4H friendly!
Available at:
Digitals
Divine Digital
Additional Previews: