Available at:
Digitals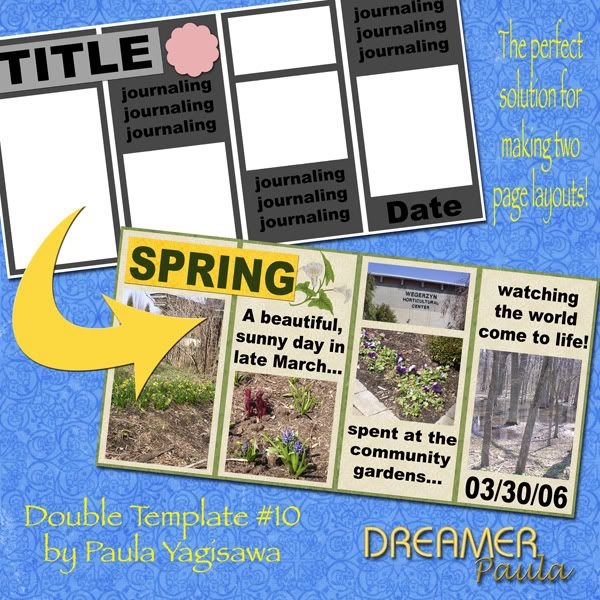 This month's new double template is all about the photos! I've included spots for five pictures, but you could either combine two of them so that it uses only four photos - or you could sub-divide some of the larger photos to have 6-8 total photos. There's also room for a title, a date, and some eye-catching journaling - plus a special element!
This template is very neat and tidy, with a newspaper style look.
Included:
12x24 inch version - .psd
both 12x12 inch halves - .psd
each 12x12 inch page is also included in .png layers
*** All of my kits, elements, and templates are now S4H friendly!