Available at:
Digitals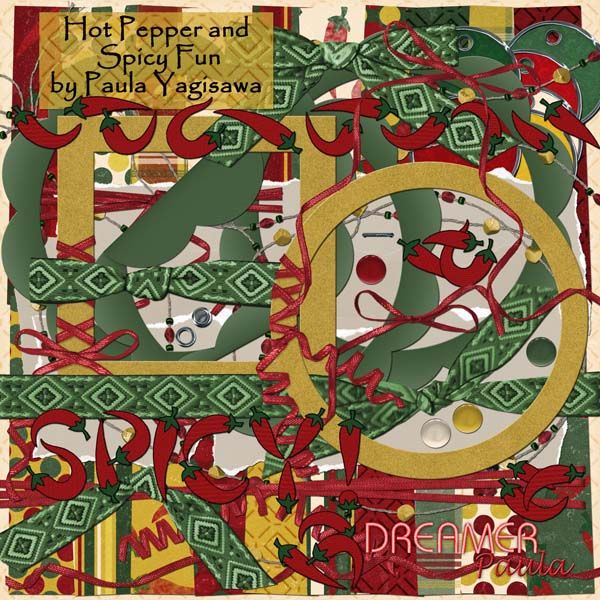 Some people enjoy spicy food as a part of daily life - others just want life to be spicy! This kit is great for both groups of people and is even great if you just like the colors. The hot peppers and hot pepper colors are so much fun and will add a bit of spice to your layouts!
Included:
20 Papers
4 Strands of Beads
4 Buttons
5 Embroidery Elements
5 Frames
3 Hardware pieces
4 green ribbon elements
5 red ribbon elements
6 tags
3 torn paper strips
*** All of my kits, elements, and templates are now S4H friendly!
Additional Image: