Available at:
Digitals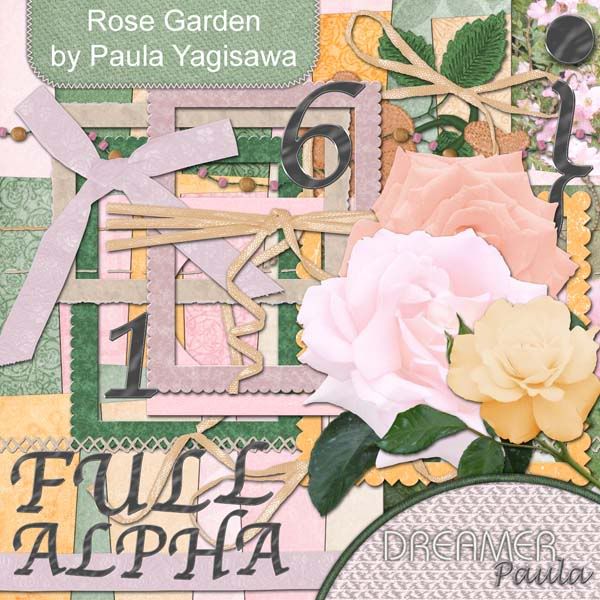 Not all roses are vibrant red, this rose garden kit is full of the softer colors of pinks, corals, and peaches. Oh, how I wish my yard had a garden this beautiful!
The kit is full of papers, ribbons, roses, frames, and more - including a full alphabet!
Included:
2 Beaded cords
1 Brad
2 Embroidery
1 Eyelet
12 Frames
24 Papers
5 Roses
4 Rose Ribbons
7 Sparkle Ribbons
9 Stitching
*** All of my kits, elements, and templates are now S4H friendly!
Additional Previews: