Available at:
Digitals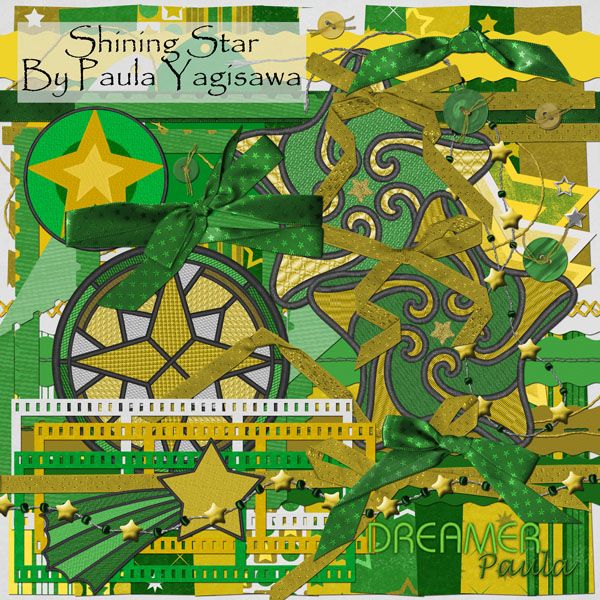 This kit was designed to celebrate the stars in each of our lives. One of my stars is just starting high school and is also in marching band. His school colors are green, gold (yellow) and white; so that's where I took my color inspiration. While stars have nothing to do with their school or band theme, I felt that the stars would make a wonderful backdrop to many layouts documenting the wonderful experiences he shares with his friends.
Included:
20 Papers
5 bonus "double pages" (each is 24 inches wide by 12 inches tall)
2 Strands of Beads
5 buttons
5 Embroidery Elements
6 Frames
4 green Ribbon elements
5 yellow ribbon elements
3 Stitches (each one unique)
3 tags
5 paper strips
3 journaling stars
2 hardware (brad and eyelet)
1 string
*** All of my kits, elements, and templates are now S4H friendly!
Additional Images: