Available ONLY at:
Digitals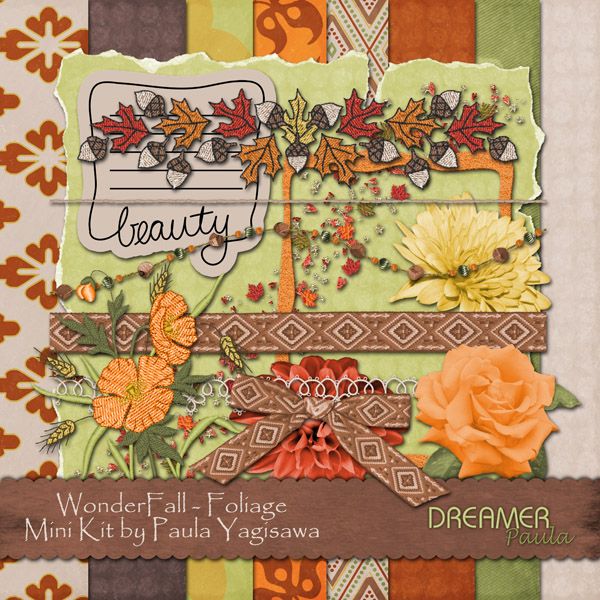 Autumn is such a wonderful time of the year that I just couldn't resist making a series of Wonder-Fall mini kits. This is the second Wonder-Fall mini and I think it has all the beauty that represents autumn. I've included a soft green, like the color of moss, to give you a beautiful backdrop to the darker and more striking colors of the flowers and leaves of the season. There are two main embroidery designs - a floral and a leaf and acorn border; plus a beautiful tatting strip. The flowers and the scatter also add to the beauty of this wonder-fall kit.
Also included is a bonus template created by my friend Monica. I just love the creativity of her templates and I hope you like it too!
Included:
8 Papers
1 strand of beads
2 embroidered elements
1 frame
1 length of stitching
1 frame
1 glitter scatter with tiny leaves
1 journal sticker - "beauty"
3 flowers
2 diamond ribbons
1 length of tatting
1 torn paper
1 template
*** All of my kits, elements, and templates are now S4H friendly!
Additional Images: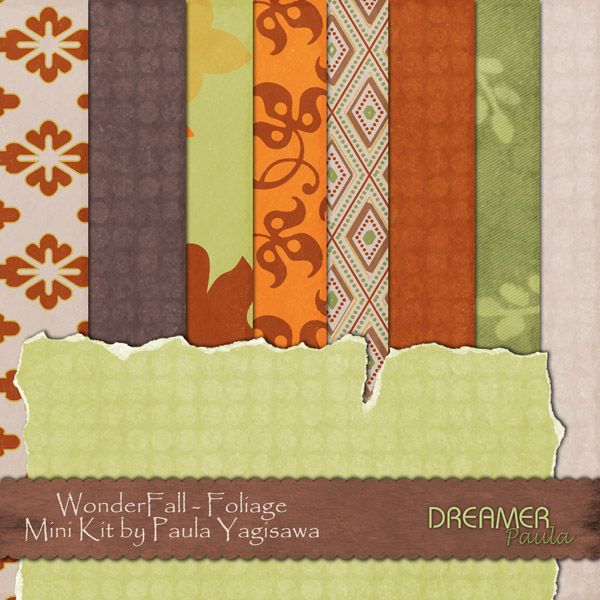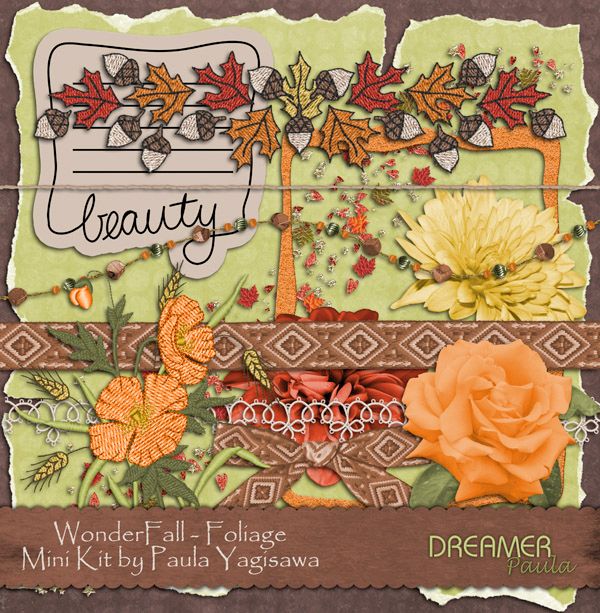 Template