Available at:
Digitals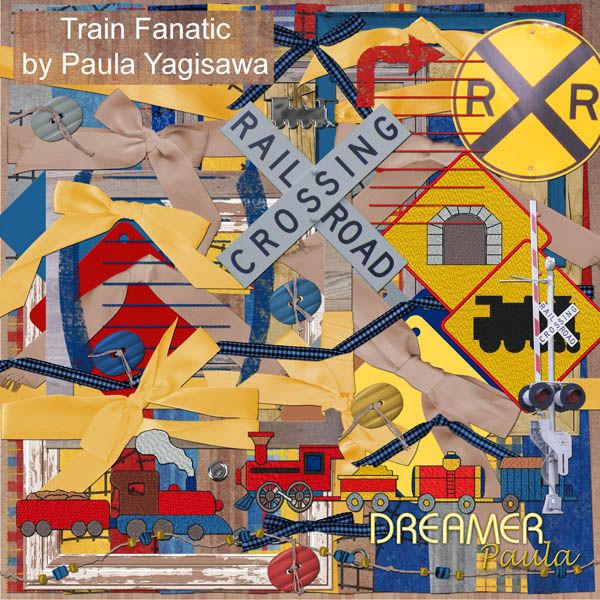 All Aboard! Calling all train lovers, train fanatics, or just the scrappers that love a train fanatic. This kit is for anyone of any age that LOVES all things related to trains - men, women, boys and girls. Big trains or little trains, it really doesn't matter - this kit is great for both!
Included:
24 Papers
3 Railroad signs
1 Strand of Beads
5 buttons
4 Embroidery Element
5 Frames
3 Hardware pieces
2 Stamped Journal elements
4 Blue Checked Ribbon elements
5 Tan Twill ribbons
5 Yellow Satin ribbons
6 Tags
*** All of my kits, elements, and templates are now S4H friendly!
Additional Images: