Available at:
Digitals
Misses BeeHaven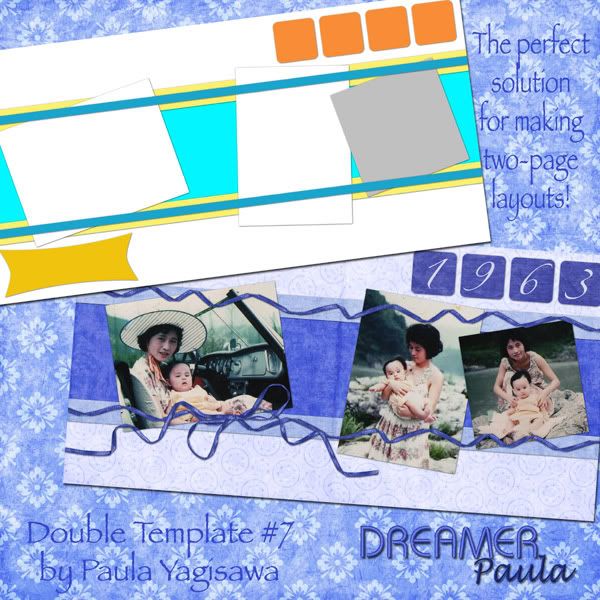 I've created another double LO for you to enjoy. This one has spots for three larger photos. There are four small, rounded squares that are great for deco-elements or a date, or even a four letter title. I've also included places for ribbons and a tag. You can see on my example that I eliminated the tag and switched the ribbons for the preview.
Included:
12x24 inch version - .psd
both 12x12 inch halves - .psd
each 12x12 inch page is also included in .png layers
*** All of my kits, elements, and templates are now S4H friendly!