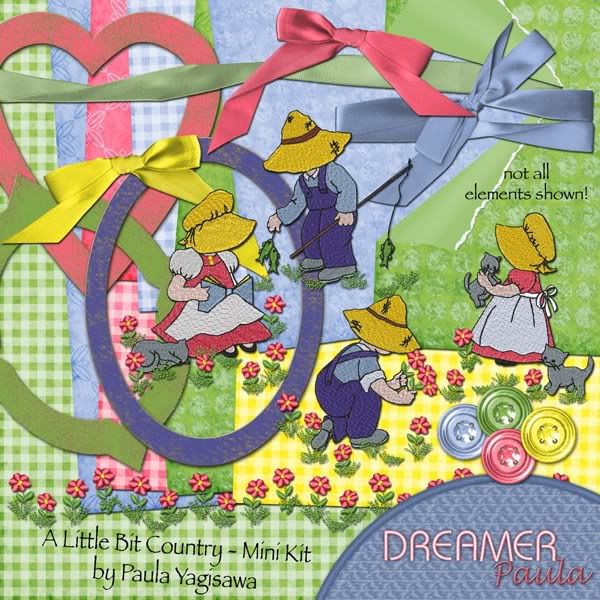 This small sized kit is really big on country charm! These sweet children will steal your hearts as they brighten your layouts.

This kit matches Miss Monica, Reading Adventure, and Everyday Essentials; Basic Brights

The papers are still 12x12 an the elements are generously sized. All items created at 300 dpi.


Included:
4 Buttons
4 Embroidered Children
1 Embroidered Border
3 Chipboard Frames
9 Papers
12 Ribbons (4 colors in 3 different styles)
1 Torn Paper
*** All of my kits, elements, and templates are now S4H friendly!


Available at:
Divine Digital
Digitals
Here are a couple Sample Layouts
This one is by Aussiegirl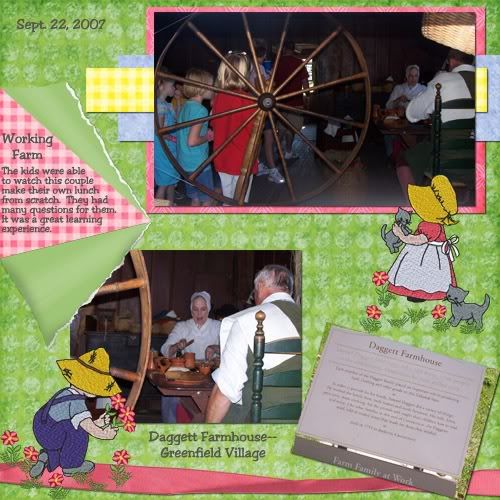 This one is by ccmentor
This one is by Madae