This is one of my favorite kits! I love the yellow and blue theme with the lovely flowers. It's such a bright spring type kit. This one works well with boys or girls. I love the versatility of this kit!
You can pick it up at
Digitals
! This kit is on sale from April 16th until April 22nd for $4.00!!! What a deal!
When you buy this Amazing Kit you can can get these Free!!
Caroline Clusters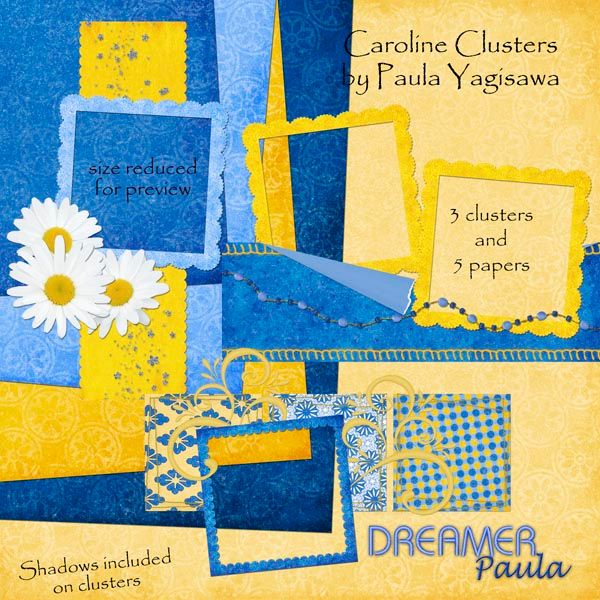 Also be sure to look for these Awesome Alpha's on the blog!!
Caroline Alpha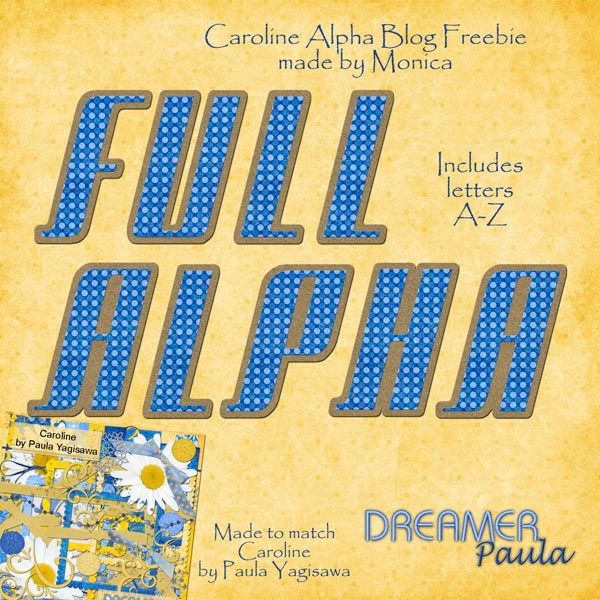 Here is a layout Sparky_mom made with this kit!
Be sure to check back later this week for a freebie!!