This kit is now available at: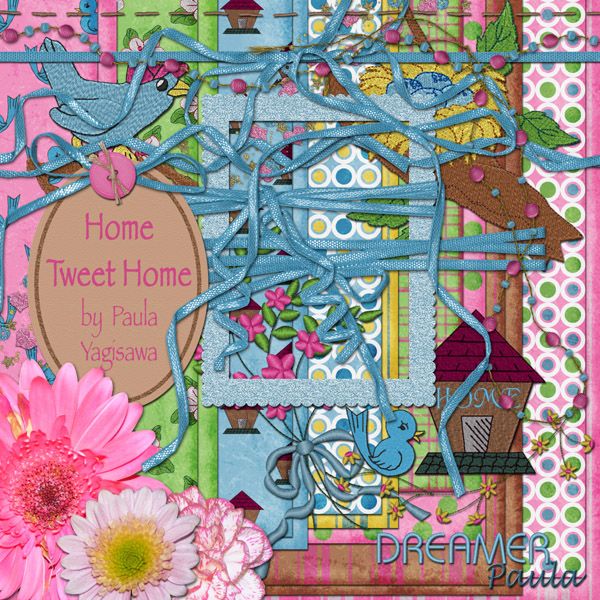 Fresh as a flower and with all the hope of spring. I thought that in the midst of winter storms in the northern hemisphere and summer heat in the southern hemisphere, we might all enjoy the simple beauty of this lovely collection.
The flowers (both embroidery and realistic) and birds in this kit are perfect to complement a wide variety of pages. The clean colors won't distract from your special pages.
14 papers
4 embroidery elements
1 sequin/glitter border
2 strands of beads
1 length of stitching
1 frame
3 flowers
1 tag
1 button
7 shimmery blue ribbon elements
*** All of my kits, elements, and templates are now S4H friendly!