Available at
Digitals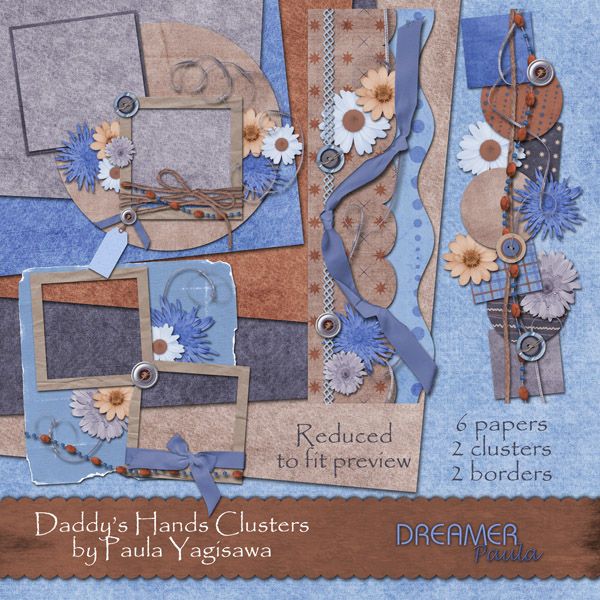 When we scrap about the fathers in our lives, we want to capture all of their complex sides. This cluster pack matches the kit that was inspired by the song, "Daddy's Hands" and is meant to help you capture the love between a father and his children. This cluster pack is perfect for when you want to scrap a page quickly while still having control over how things are placed. You can use this alone or combine it with the matching kit for more scrapping options!
Each cluster and is "full sized" - large enough to fit wonderfully on a 12" page. They are 300 dpi and include built in shadows. You simply pick the paper - place the desired cluster over the paper and position as desired - then add your pictures and journaling!
Included:
6 papers 12x12 inches - but you can change the size as desired!
2 page sized clusters
2 clustered borders
*** All of my kits, elements, and templates are now S4H friendly!