Available at
Digitals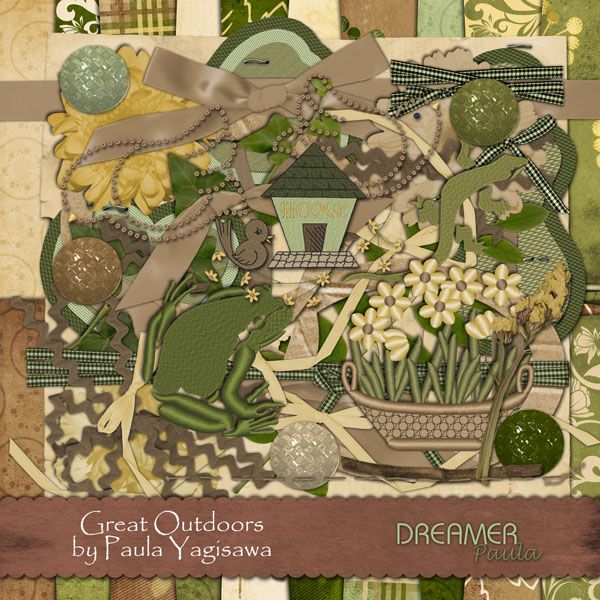 Nothing on the Internet can beat the wonders of the world outside our own front door, and this kit celebrates those wonders. From slimy frogs to singing birds, you'll find something that is just right for scrapping all of your "Great Outdoor" adventures.
This main kit coordinates with the June 2012 CAKE kit colors and was used in creating the clusters and such that I have in the store as part of that event.
Included:
20 Papers
5 Buttons
9 Embroidery Elements!
4 Realistic Flowers
3 Frames
2 Golden Ribbons
3 Green Ribbons
1 Spray of Ivy
1 Leaf Element
1 Stick
3 RicRac Elements
4 Tan Ribbons
4 Staples
1 Length of stitching
1 Large Ripped Paper
*** All of my kits, elements, and templates are now S4H friendly!
Additional Previews